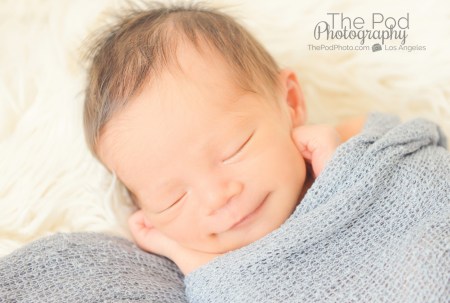 I thought that today might be a fun time to tell the story of one of our most requested photo sets for newborn and baby boys: the Traveler Set! People call us up and ask for it by name, it is generally the first setup that people mention in their session design appointment – and it is truly one of our favorites at the studio.
The idea for the Traveler photo set came to me sometime around 2010 when I started creating Seasonal Sets. I have always loved building creative, storytelling and interactive sets at our Los Angeles Photography studio. I love a set that has intricate pieces and props because it gives the child something to do. They throw the ball, drink the lemonade, toss the snow in the air – those are all sneaky little ways that we get kids to show genuine emotion and let their true personalities shine. After all, how many natural looking photos have you ever seen when someone commands "smile!"?!! So, I've always had a passion for building new sets, and ever since about 2009 we've created a brand new limited edition Seasonal Set every three months for our clients to enjoy. Many of our photography clients bring their babies back several times per year, and so it's fun to have a special set that speaks to the season.
Back to the Traveler Set! I love to go to the fabric district in Downtown Los Angeles to look for fabrics. There are endless shops there, and every few months we go on a buying binge and become inspired by new textures and patterns. I know that most newborn photographers use the same five baskets, blankets and hats, but we just CRAVE new accessories and are always adding to our prop collection. It was on one of these shopping trips that I saw the map fabric that inspired the traveler baby pictures set. I then went in search of suitcases to put babies in, and found two cool vintage airplanes that we still use to this day.  I used it for only one Seasonal Set and then forgot about it. Years later, probably in 2012 or 2013 either Leah or myself found it at the studio and said "hey, why aren't we using this?!" Needless to say, that background has remained hanging at the studio and has seen hundreds if not thousands of little newborns, sitting up babies and young little adventurers for their milestone pictures!
Baby Bryce was one of the babies to be photographed at our Los Angeles newborn photo studio on a version of the Traveler Set. If you are interested in having our professional photography team document your little one, take a look at our website www.thepodphoto.com and give us a call at 310-391-4500! We specialize in newborn pictures, baby photography, and kids, family and maternity photography at our photo studio. We have been in business over a decade, and our studio and team of professional photographers are considered the best photo studio in Los Angeles!