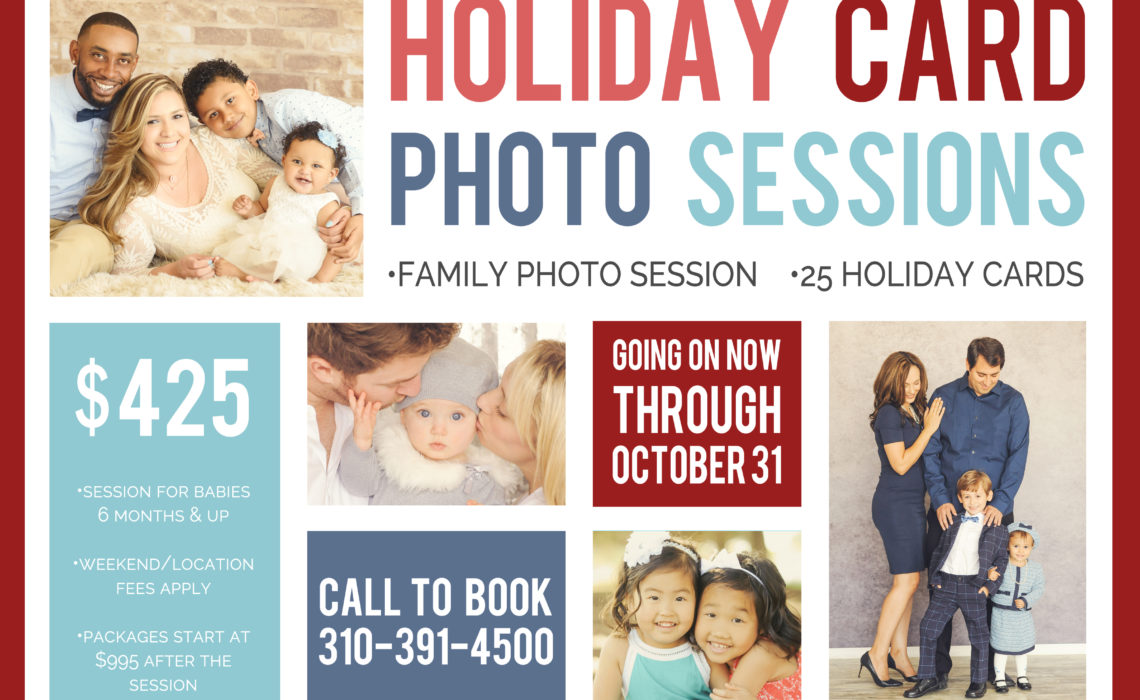 Last Chance for Amazing Family Pictures!
Don't miss out! Our Holiday calendar is filling up fast, weekends are fully booked through November, and there are only a few weekday spots left!
Take advantage of the lovely weather and gorgeous light for your family's new portraits, plus get the coolest, most unique Holiday cards! Avoid the stress and rush of the holiday season and don't wait until the last minute!
Call us at 310-391-4500 to schedule your family's photo session!
All Holiday Card Photo Sessions are customized to your taste and style and include 25 custom designed Holiday Cards. There are no other products (prints, digital files, albums, etc.) included in the session fee. All sessions require a $995 purchase minimum after the session. Call us today at 310-391-4500 for more details and to schedule your session!
At our Los Angeles portrait studio, we specialize in maternity, newborn, baby, kids, family, high school senior and event photography. Give us a call at 310-391-4500 to set up a consultation with your photographer and be sure to follow us on our Blog, Facebook, Instagram and Google+ to see what we've been up to, or explore out YouTube page and Pinterest Boards for more!