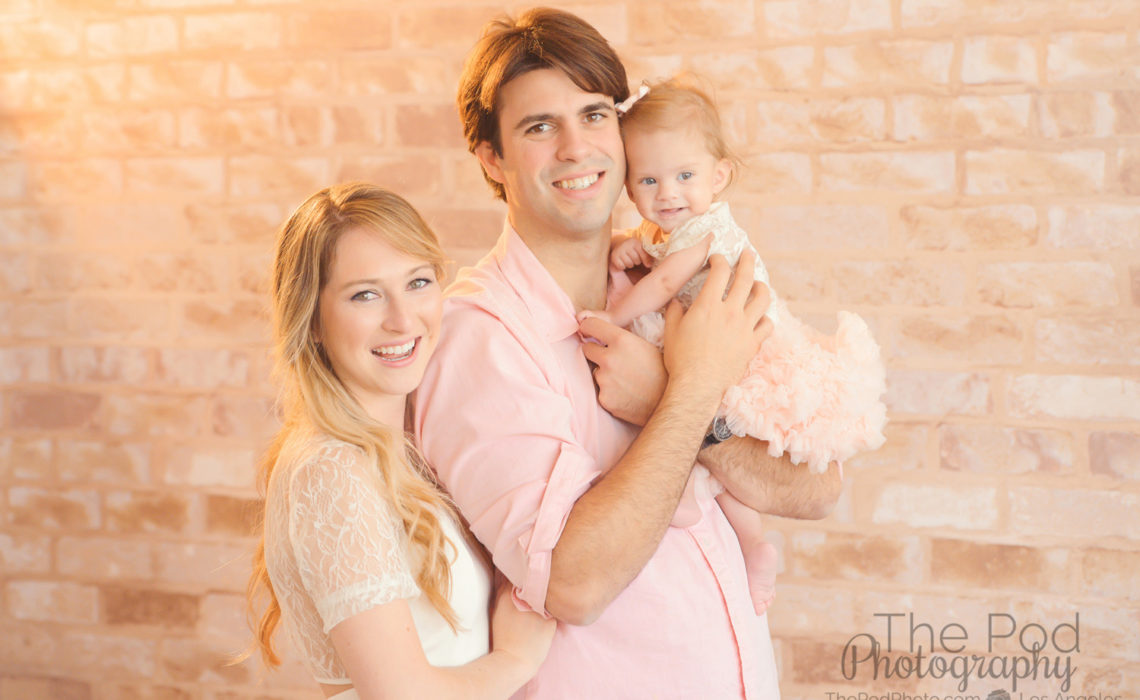 From the moment I met this family I knew that we were going to have so much fun together, and boy was I right!
The minute that Joey walked into our Los Angeles portrait studio with Baby Siena, we immediately connected. This was such an exciting time for her because she had been dreaming of and planning Siena's first professional photography session since before she was even born! With this sweet little lady being born earlier than expected, we had to wait until she was a little bit older to document their first family portraits, and it was so perfect since she was at that perfect, sweet & smiley age!
We had such a blast planning our super girly session with lots of pink, sequins and sparkle – mom even dressed in one of our adorable tulle skirts to match Siena's fluffy blush tutu, which turned out so darling, and then to top it off, we gave them matching flower crowns for our mommy and me shots! Even the boys (Dad, and Ozzy Pawsborne King of Barkness) sported a little pink and gave into the girliness! I mean, how cute is this bow-tie on Ozzy!? We are obsessed with him.
We absolutely love how these photos turned out, and we can't wait to see this gorgeous family again for Siena's first birthday photo session in just a few months!
Our Los Angeles photo studio has everything you need to customize your photo session. We love bringing your style and vision to life, so give us a call at 310-391-4500 to schedule your consultation with your photographer and begin planning your big photo shoot today!
Follow us on our Blog, Facebook, Instagram and Google+ to see what we've been up to, or explore our YouTube and Pinterest Boards for more inspiration!