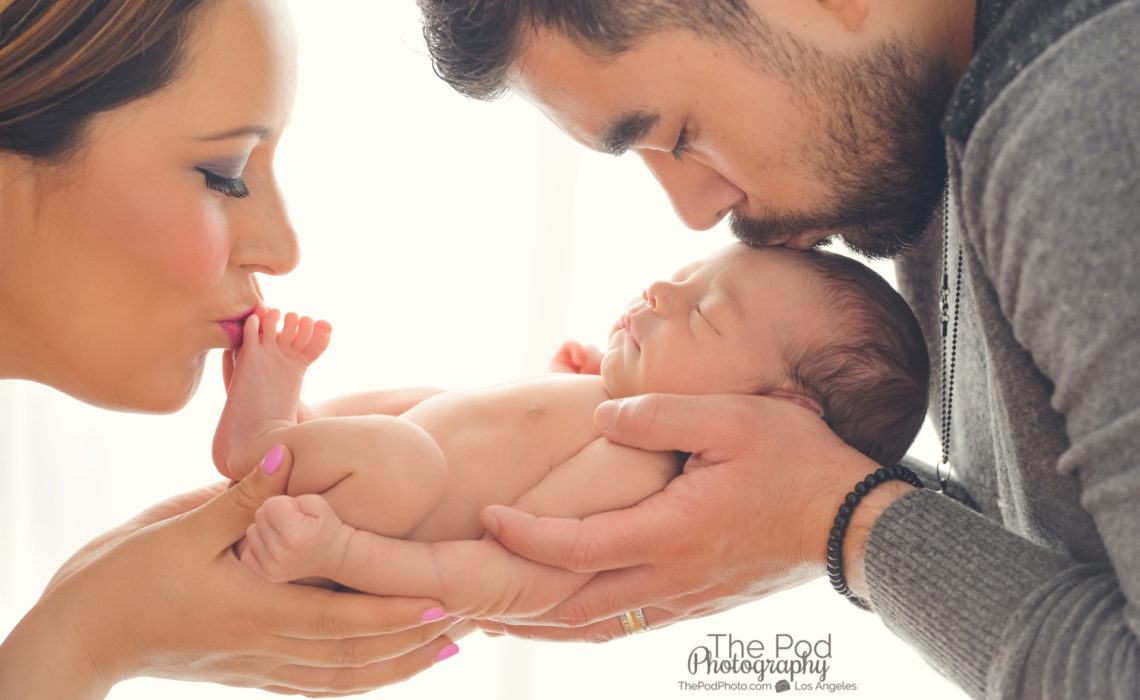 At our newborn photography studio that services Manhattan Beach – our customers say a lot of nice things about us. We feel very lucky that people entrust us with their precious little babies and value the pictures we create for them.  I thought I would share a few recent Yelp reviews here as well as some photos from a recent photo shoot at our studio.
"Erika and her crew are absolutely the best, they are extremely professional, creative, flexible and patience with you and your new born what else can you ask for. The entire team work so hard to accommodate your ideal photo shoot, the service during the ENTIRE process is great. I'm 100% honest I couldn't be happier. I highly recommend Pod Photography you will not be disappointed. We'll be back for all our family photos." 1/21/17 Indra C.
"Love Love this studio!  We came here for our newborn session last week.  Erika and her staff are as good as it gets.  During our design session we went over color selection, look, and feel and the day of the photo session all our sets were ready to go.
"They really know what they are doing when it comes to taking newborn pictures.  You don't have to worry about a thing.  I was kind of nervous I wouldn't know how to calm my daughter down as I'm a first time mom and she was 7 days old but it didn't even matter.  Erika does most of it all for you.  She really knows how to work with newborns and has an eye for the best shots!  Everything was seamless from design to photo shoot.  I already got a sneak peek and the pictures are beautiful! They book up fast so reserve your spot ASAP!" 11/1/16 Sejal H.
"We had the best time getting newborn photos taken of our little one! Erika and her team are just amazing to work with. They made us feel so safe and cared for during out session and each set up was so creative, unique and beautiful. Can't wait to see our pictures! 2/19/17 Sara C.
Interested in visiting our photographers in the Manhattan Beach area? Visit our website and give us a call at 310-391-4500!