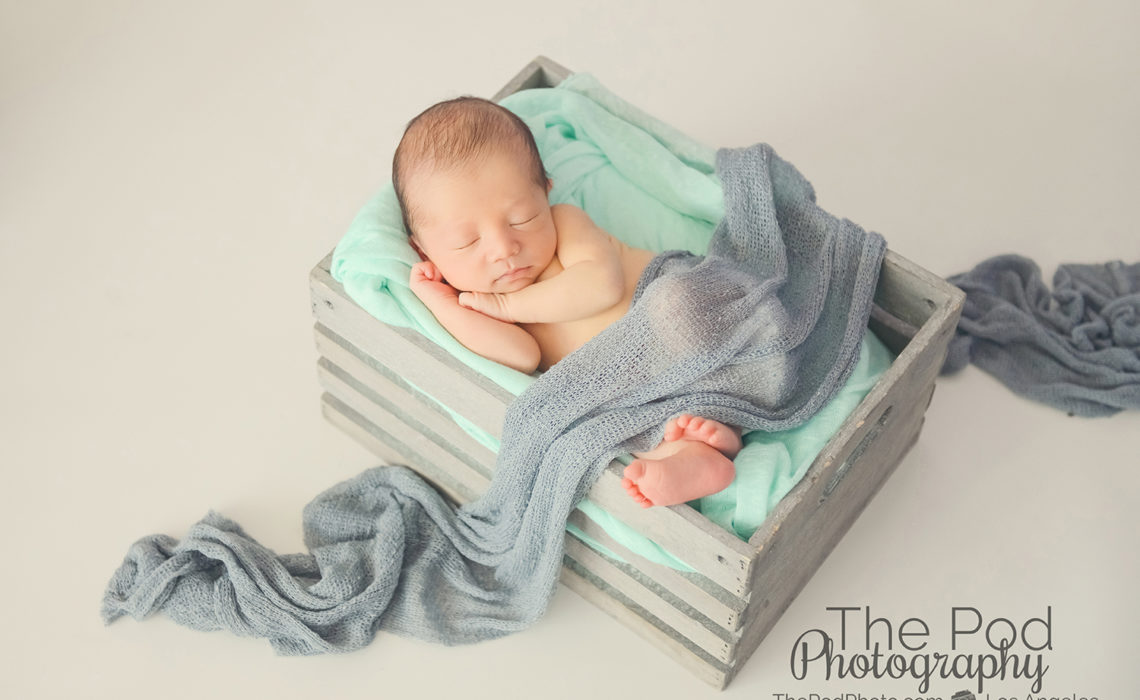 When siblings join for their brother or sister's newborn photo shoot, it adds so much to the session. Now, the pictures are no longer just about the baby – but it has become a more meaningful family affair. I always love to picture the family years in the future reflecting back and looking at the baby pictures we take. Will they pull them out to embarrass someone in front of a new boyfriend? Reminisced upon fondly? Remark at how young their parents looked? I know how meaningful the images we capture for families are, and it is comforting to know that our work is cherished and kept in the family for generations.
Along the lines of newborn photography, I wanted to share a Yelp review from a different client, Cheryl R. that she posted. I think this five star review sums up the baby photo shoot experience at our Manhattan Beach newborn photo studio.
"After an extensive search for newborn photographers (via Yelp), I decided that The Pod Photography had the look, style, and quality that I was looking for.  Plus their glowing reviews don't hurt either!
When I called in, I spoke with Erika, who covered what they offered and what we could expect.  She followed up with a more detailed e-mail with information and pricing and we ended up booking an initial visit and a photo shoot for my 9 day old baby!
For my initial visit, I was showed around the studio and got to see the various outfits and accessories they have for the babies.  We reviewed sample pictures and styled our photo shoot based off the colors, props, and outfits that I liked.  I also got to meet the rest of the team and everyone was really sweet.
The day of the photo shoot, my mom came with me to provide moral (and creative) support.  We got to relax a little bit in the back room to start things out, as I needed to feed and change my baby girl before we got started.  The atmosphere is warm and cozy, and we weren't rushed to get started.  Erika made sure that we (especially my baby) were all comfortable before we started our session.  All the sets were pre-staged for when we arrived, which was great and a huge time saver.
During my baby's photo shoot, my mom and I got to sit on a comfy couch, were offered cookies and water, and just sat back and watched the magic happen.  Erika has a special way with newborns…seriously!  She positioned my baby girl with ease and little fuss…I have no idea how she does it.  Halley was Erika's partner-in-crime for our session and she helped keep my baby positioned and camera-ready.  Oh!  and the studio has a bunch of small portable heaters that keep the little models nice and sleepy.
After the photo shoot, the team is great with follow up and communication, up until your follow up appointment to review the pictures.
Overall, our experience was great!!  I highly recommend Erika and The Pod team 🙂  Be sure to book well in advance, as newborns should be no older than 10 days old on the day of the shoot!"
If you live in Manhattan Beach or not, our top newborn photographer is happy to custom create the perfect pictures for your family. Give us a call at 310-391-4500 to chat about your baby's newborn photography.