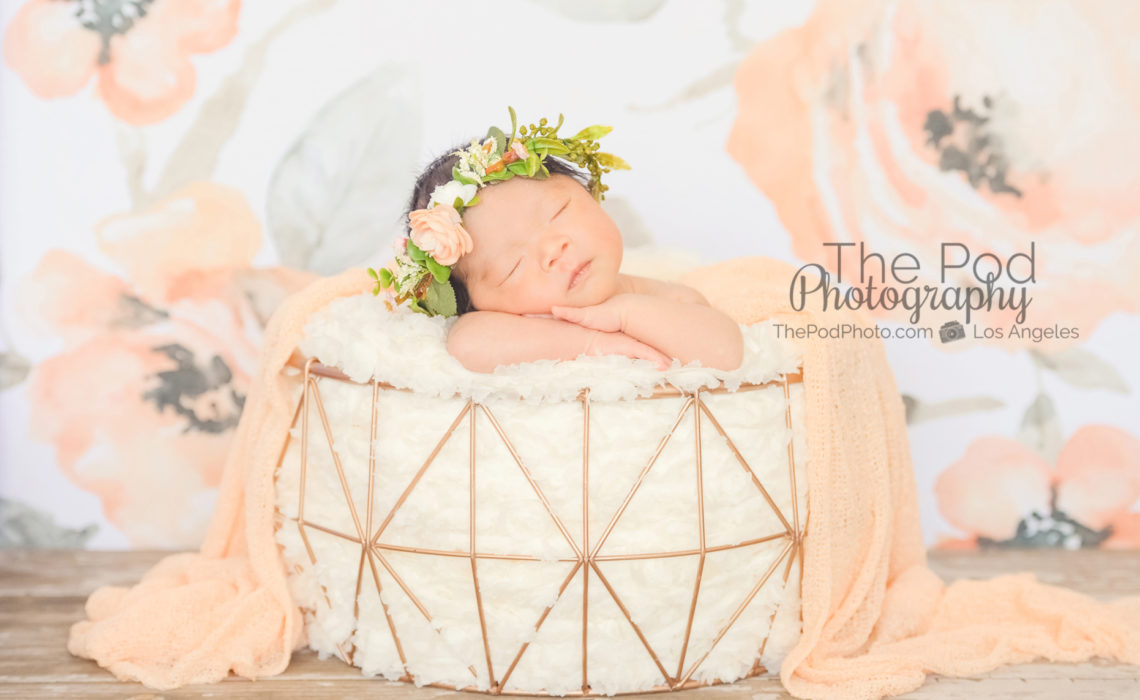 At our professional Manhattan Beach newborn baby photography studio we have specialized in newborn pictures for almost a decade. We photograph several babies per week, so we get a whole lot of practice! There are several things that you should look for when selecting the right newborn photographer for your infant's precious new photos.
The first, and most important thing, to look for in a newborn photographer is experience. You want the person handling your delicate baby to feel comfortable posing your baby and feel confident that they will pose your child in a way that is safe for them. Also, an experienced newborn photographer will tuck your baby's tushy and hands in all those cute positions that an inexperienced photographer just can't do. Non-professional photographers just place the baby in whatever position they happen to be laying in without going the extra mile of turning, maneuvering and posing the baby properly.
2. Always make sure that your photographer works with an assistant. It is incredibly important to have a knowledgeable assistant sitting right next to your newborn at all times during the photo session. That way, if your little one startles or moves they are right there to make sure that the baby's delicate neck and body are safe. We often hear that photographers make mom or dad the "assistant" and ask that they are on safety.  However, in our experience asking an exhausted, distracted, healing, nervous first-time parent to  be in charge of safety is a mistake. Parent's are chit chatting, cooing over the baby and don't have the lazer-focused attention that our assistants do. Our assistants only job is to watch your baby and diligently  watch every breath and startle so that they can quickly move in and react to any movements.
3. Make sure your baby photographer does not use flash. Your baby's delicate, brand-new eyes aren't ready to handle bright flashing lights – even when her lids are closed. Natural light is the safest, and best option for newborn photos – and that is the reason our Manhattan Beach baby photo studio is 100% natural light for our newborn pictures.
There are tons of other tips and tricks that we share in our blog – so keep on checking back! If you want to learn more about our newborn photography services – visit our website www.thepodphoto.com and give us a call at 310-391-4500. Our studio services the Manhattan Beach and surrounding Los Angeles areas.