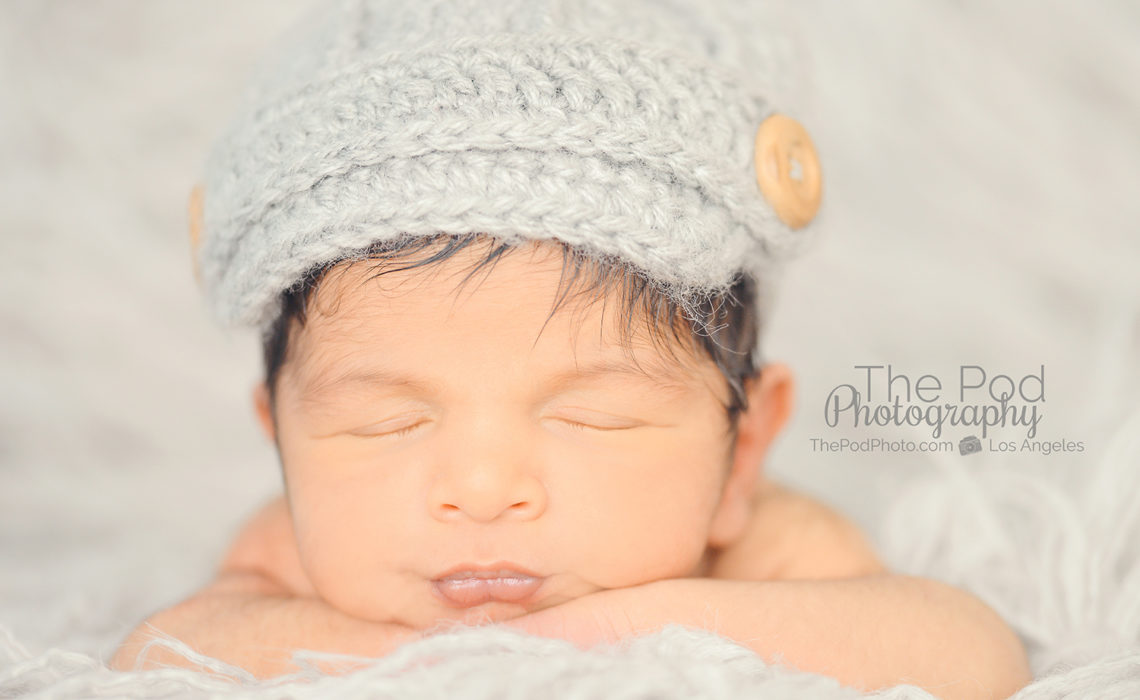 When did gray become the new brown? When clients come to our studio for their newborn pictures – we always ask them the colors they like as well as what colors they are using in their nursery. I find that the colors they pick for the baby's room are generally the colors they will select and like for the newborn photos. 99% of our new parents – whether they are having a boy or a girl – say white, gray and a color pop that they like. Gray is our number one most popular color requested for our professional newborn photography! Since we have been in business almost ten years – we have see lots of baby trends (not to mention infant naming trends!) and this gray color thing is definitely a trend. I can remember just a few years ago when everyone requested browns, I can not tell you how many brown tutus and headbands and hats sit un-used at our studio…. everyone wants gray! I am not one to talk though, because I love the color gray as well. We recently did a re-brand of our studio's packaging, website and studio interior to change all of our blue and brown to now blue and gray so that it felt more fresh and modern.
As I, Erika, am now designing my baby's nursery and my own newborn baby's pictures – I've been thinking a lot about the color gray. Iv'e decided that there will be no gray in my baby's nursery. We are going to stick to mint, yellow and peach to buck the trend and veer away from the trend. Don't look in the rest of my house though, because every other piece of furniture, rug or wall-pant is gray!!
Anyhow, I do believe that gray will still feel timeless in a few years and we won't look back and feel that it is dated. When we photograph a newborn baby's pictures at our Pasadena baby photo studio, we always aim to create images that feel timeless – especially since most of our clients like to use pictures of their baby as artwork in their homes.
We would love to custom create your baby's newborn pictures! Our Pasadena newborn baby photographers have tons of experience posing infants and creating beautiful custom sets. Visit our website and give us a call at 310-391-4500!