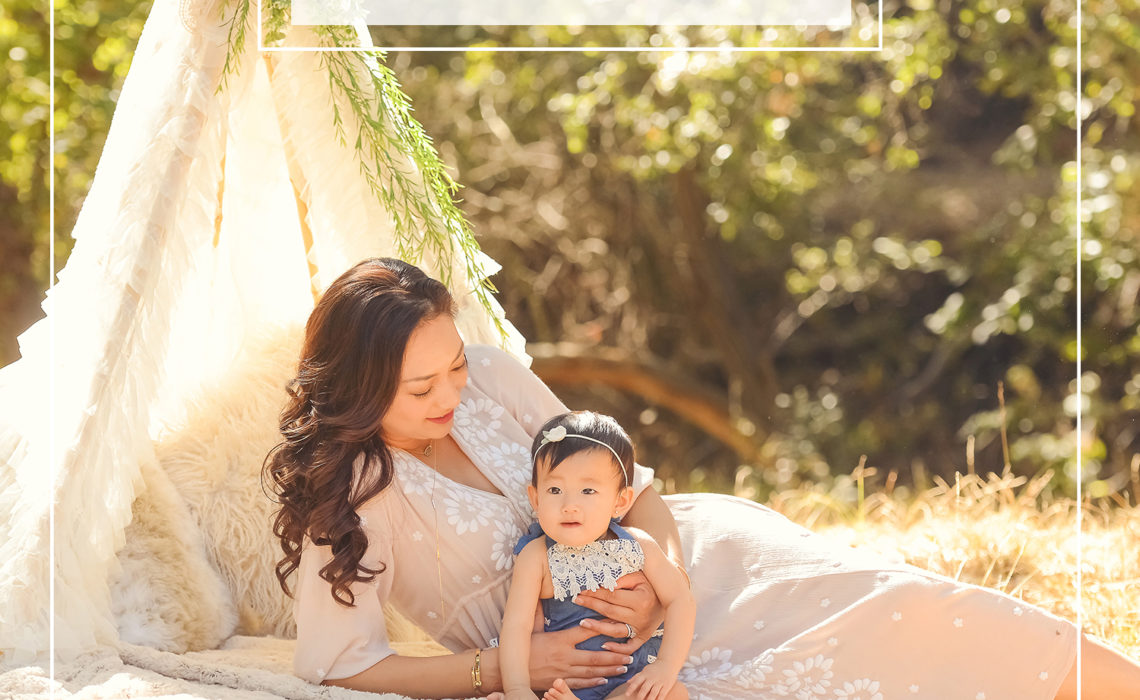 Here at our Malibu photography studio, we live for custom designed portrait sessions!
We shoot at this gorgeous outdoor Malibu location often.  However, this was one of the first requests we had to bring one of our studio sets outdoors!  Every season, our Malibu photography studio launches a brand new themed set, and one of those themed sets was a little bohemian tee pee setup!  This mom loved the boho baby vibe so much and also asked us to bring one of our adorable little baby rompers to the shoot as well.  The results?  STUNNING!  We love how storytelling and beautiful these portraits turned out and are so excited to bring more custom setups out on location more often.
One of the most beautiful things about these portraits is the natural sunlight that filters in through the trees.  This creates a gorgeous glow in the photos that we like to call "hair glow."  We've fallen in love with this look so much, that we even bring this style into our indoor photography studio by using an old "hot light." Doing this creates that warm sunshine glow in the photography studio as well as outdoors.
You'll see a lot of examples of this style at our website www.ThePodPhoto.com.
It's mostly seen in the in-studio maternity and in-studio family galleries.  We love bringing a unique style that we don't see in many other Malibu photography studio photographs.  Especially being an all natural light photography studio!  Other than the hair glow of course!  🙂  For now, check out some of our favorites from this Malibu family photography session below:
Give us a call at 310-391-4500 to set up a consultation with your photographer and be sure to follow us on our Blog, Facebook, Instagram and Google+ to see what we've been up to, or explore our YouTube page for more!