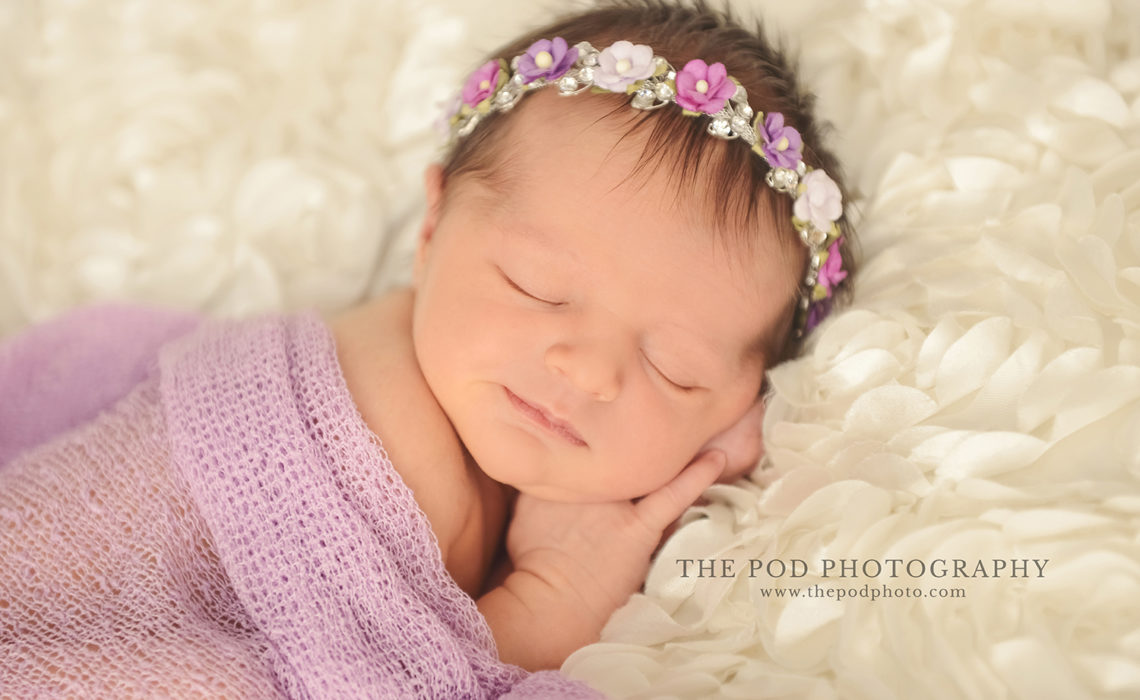 As a professional newborn baby photographer, I am constantly being asked by my clients how to take better pictures. I was asked so much, in fact, that I wrote a book called "The Parent's Pocket Guide: Taking Kids and Family Photos" available on Amazon. There are a ton of ways to take better photos of your kids, whether your primary camera is a phone or DSLR.
One of the things that makes a photograph look professional is when the background is blurry, but the subject is in focus. We have all seen those photos: a child is close to the camera and their eyes are in focus, but the tree behind them is out of focus, or of a pregnancy photo shoot where the belly is in focus but the person's face is not. At our Hollywood baby photo studio, we use professional camera gear with fancy lenses; however, with many new cameras you can get that similar result.
What does a blurry background mean, and why does it happen?
With old school fancy manual cameras, the way you get a blurry background is by changing your f/stop to the widest open your lens has, aka the smallest f/stop number. We use a variety of lenses when we photograph newborn babies – some that have a lowest f/stop of f/1.4 and then others that go down to f/2.8. Generally speaking, for a camera lens to be considered professional grade, you'll want it to go down to at least a fixed f/2.8.
Ok, but what does that mean exactly?! Well, the way camera optics work – the more open a lens is, obviously the more light is let in. Therefore the light is bouncing all over the place and this creates less controlled light that blurs the background of an image. Subsequently, when a lens is is closed down and there is a small, focused ray of light coming into it – the light is better controlled and thus the background retains its sharp focus.
I found this super nerdy diagram – which I could stare at all day since I love the technical aspects of photography – on this article.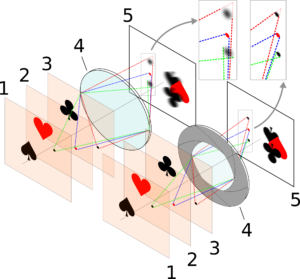 On this diagram you can see how the open-nes of the lens affects the scatter of the light.
Ok, that concludes the tech nerd talk for the day! If you don't use a fancy DSLR camera that allows you to change your f/stop so that you can get these cool out of focus backgrounds, there are two other things you can do:
Use portrait mode on your point-and-shoot camera
Use portrait mode on your phone
Both of these camera types simulate the manual changing of your f/stop and can give you great results!
As a Hollywood newborn photographer – we see many little babies per week. This beautiful lady has twin older brothers – but mom wanted us to focus on just her at her newborn photo session. Purples and floral elements were the direction mom wanted to go; and so we created several soft, sweet and timeless sets for this baby girl.
Professional newborn baby photographer
Looking for a Hollywood photographer to capture your child's first photos? Give us a call at 310-391-4500 and visit our website!