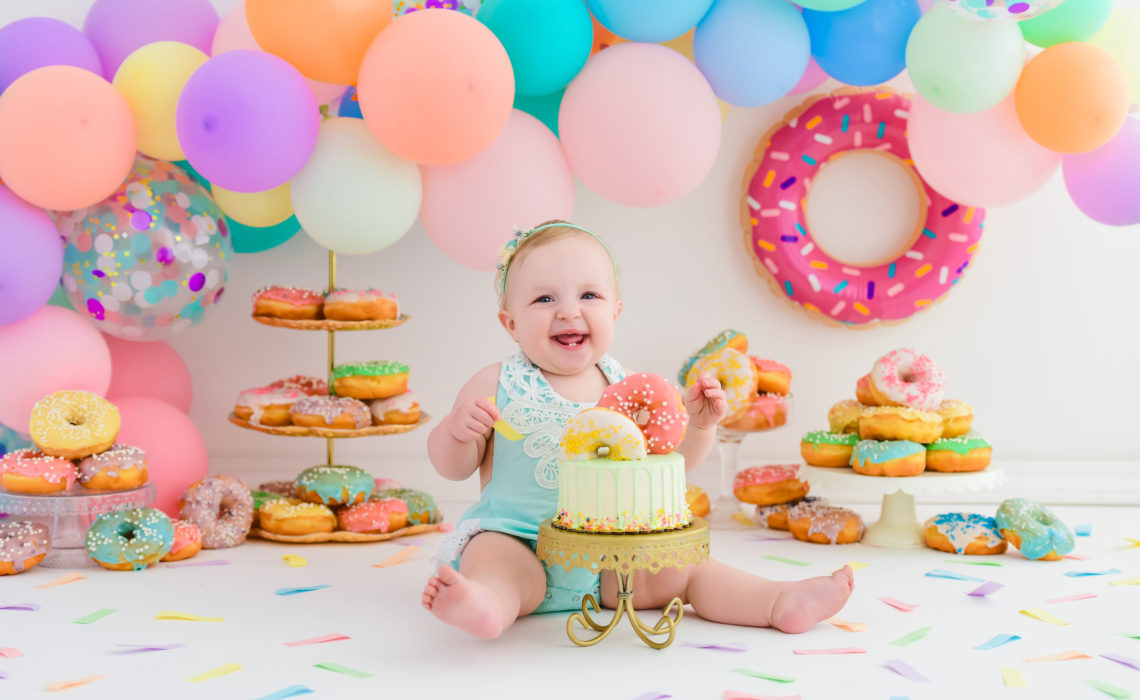 Donut Grow Up!
If you can't tell by now, us girls here at The Pod Photography kind of have a little bit of fun doing what we do. 🙂 And for months, we were dreaming of someone having this party theme of "Donut grow up."
And then it happened.
The phone rang.
The nicest voice on the other end.
We already knew we would LOVE this client, and then… she said it.
"I'm having a Donut Grow Up party theme for my daughter!"
YESSSS!! Our dreams came true!
Planning the Donut Grow Up photo session
So, from the very beginning, we were having a blast planning this session. We knew we wanted it to be incredibly colorful, with soft, girly, pastel color tones. And of course, we needed a TON of donuts! We found a fabulous donut shop near Culver City that had vibrant, pastel frosting that was perfect. And they even had cute little circle sprinkles versus traditional sprinkles. Us girls may or may not have tasted the set before shooting – just to make sure everything looked as delicious as it really was!! 🙂
And since it's a party, balloons were a must! Colorful and confetti balloons and even a little balloon hack! Instead of a shiny, reflective donut balloon, we opted for a donut pool raft! The size was better than a balloon, plus there was no seam or shiny reflection! Perfect prop for photos!
Take a look at some of our favorites from this sweet little girl's Donut Grow Up cake smash session:
Flower Bath Time
For her sweet little bath photos, mom loved the floral bath vibe. Using fresh, vibrant colors like pink and green, we also incorporated some fresh lemons. So sweet for Summertime! Her light, milky skin was gorgeous with the light bathtub setting, and then the colors of the flowers and blue eyes popped like crazy! We absolutely love how feminine and beautiful these photos turned out!
Give us a call at our Culver City studio at 310-391-4500 to set up a consultation with your photographer. And, be sure to follow us on our Blog, Facebook and Instagram to see what we've been up to, or explore our YouTube page for more!