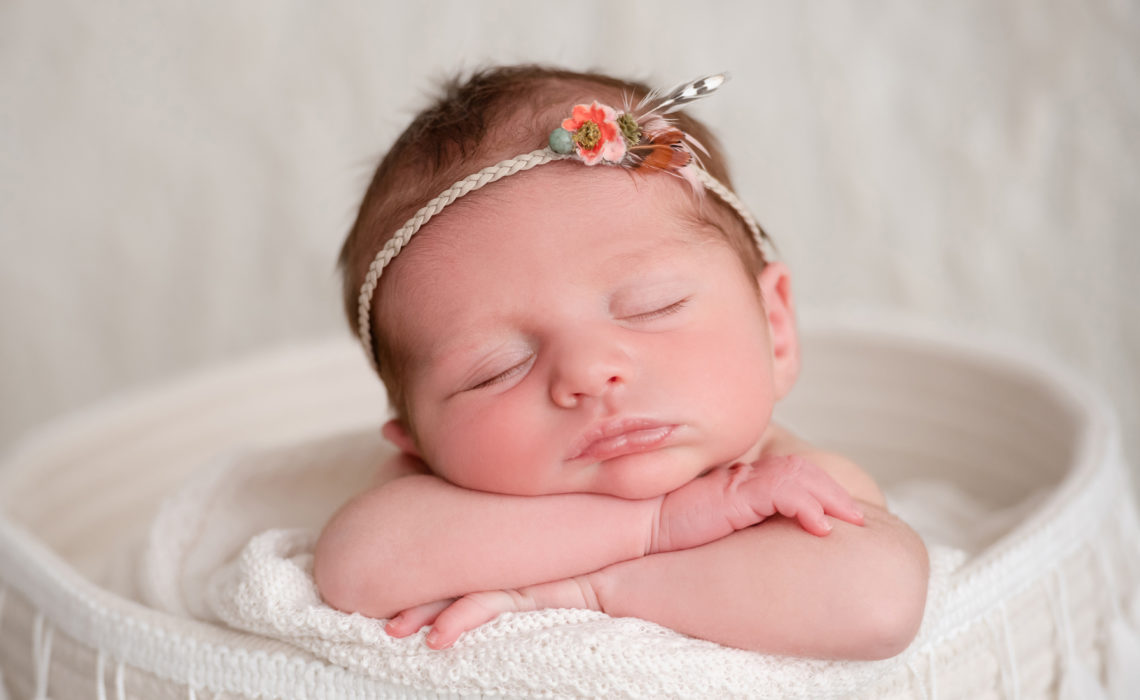 Our favorite thing? When clients LOVE their experience here at our Brentwood baby photography studio. It's a MUST for us because this is a once in a lifetime opportunity. But for this client in particular, lucky enough for them, they got a re-do. When this Mama first called about newborn photos, she shared with us that she DID get newborn photos done – and that unfortunately, they were not great. So we jiggled around our busy calendars and were able to get her sweet baby girl in here to our Brentwood baby photography studio!
Gorgeous gorgeous gorgeous! I couldn't be any happier with our newborn photos! From the minute we stepped in the studio everything went so smoothly. Leah had set up beautiful sets based on our phone conversation. I showed her a few more photos of the nursery and she even modified a set to match our woodland animal theme.
There was even a vanity area for me to get ready, do my makeup and curl my hair for our mommy and me photos.
Most importantly, my baby girl was happy and cozy. She was followed around by a heater and her every need was attended to.
There was a couch for us to nurse, snacks for me, soothing music, beautiful wardrobe for baby and mommy, and cute props and accessories to choose from. My only regret would be not choosing The Pod Photography.
We are so happy that this Mama chose us for her Brentwood baby photography, too. 🙂
Book a Session with us!
Give us a call at 310-391-4500 to set up a consultation with our Brentwood baby photography studio. And, be sure to follow us on our Blog, Facebook and Instagram to see what we've been up to, or explore our YouTube page for more!