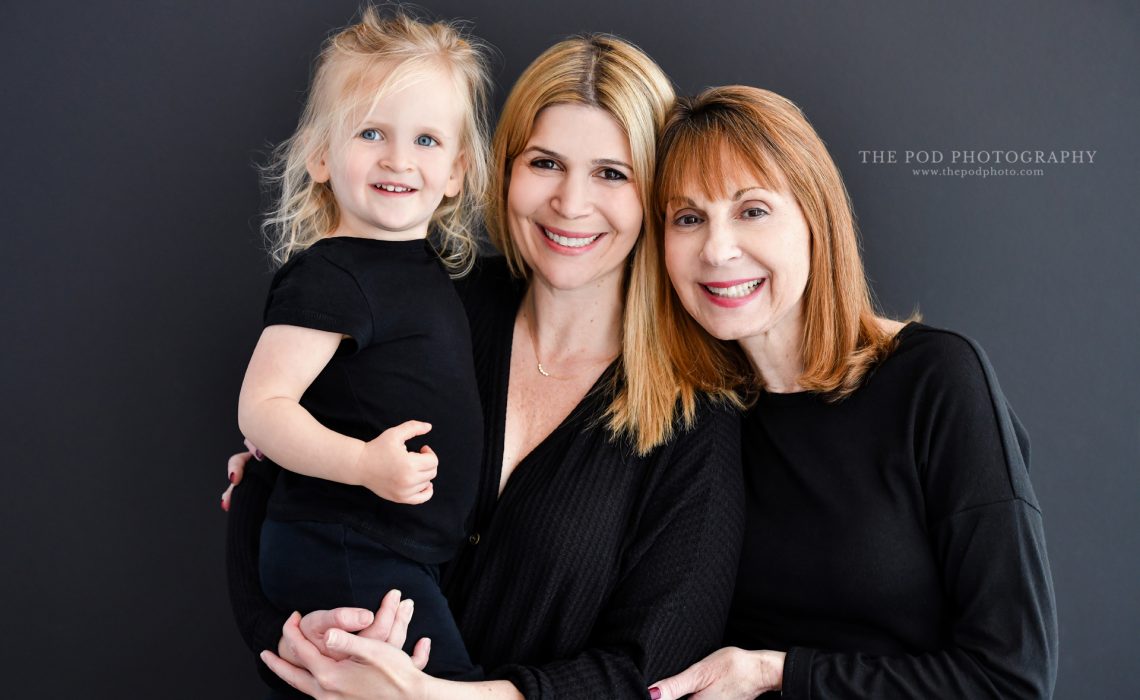 Los Angeles Mothers Day Photos are the perfect gift for the women in your life. Document your family legacy at our Los Angeles Portrait Studio. Don't let the present slip away without capturing the moments you want to cherish forever.
Generational Mothers Day Photos
Generational photos are a fun, unique and lasting way to tell your family's story. Every woman deserves a timeless portrait of themselves that will be passed down from this generation to the next. Our Los Angeles Mothers Day portrait sessions are the perfect opportunity to create beautiful, authentic photos that will last a lifetime.
How many good photos of you, your mom and your daughter exist? Probably not many! It's hard to catch everyone looking their best and smiling at camera, let alone actually capture a MOMENT between the three of you. Our experienced team of Photographers and Assistants have been working with kids and families for the past 12 years. We are pros at wrangling wiggly kids, posing moms to look their best, and creating an authentic portrait of your family.
In addition to providing our clients with an amazing custom photography experience, we also provide professional styling services, outfits and accessories. This family decided to go for a moodier look for their portraits. They wore black outfits on a black background, therefore keeping the focus of the images their expressions. We include a custom session design appointment with all of our photo sessions, allowing us bring your vision to life.
Don't let another Mothers Day pass without documenting the women you love the most. This year, give the unique and meaningful gift of photography to your family so that your legacy lasts.
Interested in booking a Mother's Day Portrait Session at our Los Angeles portrait studio? Give us a call at 310-391-4500 or you can visit our website for more information.
Follow us on our Blog, Facebook, Instagram and Google+ to see what we've been up to, or explore our YouTube and Pinterest Boards for more inspiration!