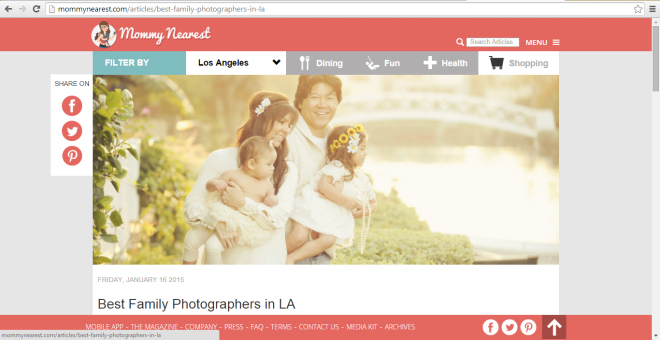 Thank you Mommy Nearest for selecting us among the 4 best photographers in Los Angeles!  We won in the "Best Full Service Studio" category.  Here's what they had to say about us:
"The standout feature of Pod Photography is their full service studio, complete with various adorable sets and beautiful lighting to create photos photos your family will love forever. Each scheduled shoot is staffed with both a photographer and an assistant to make sure your kids are safe (and to make sure they smile!)."
Check out the full article here: http://mommynearest.com/articles/best-family-photographers-in-la
We are very honored to have been given this award!