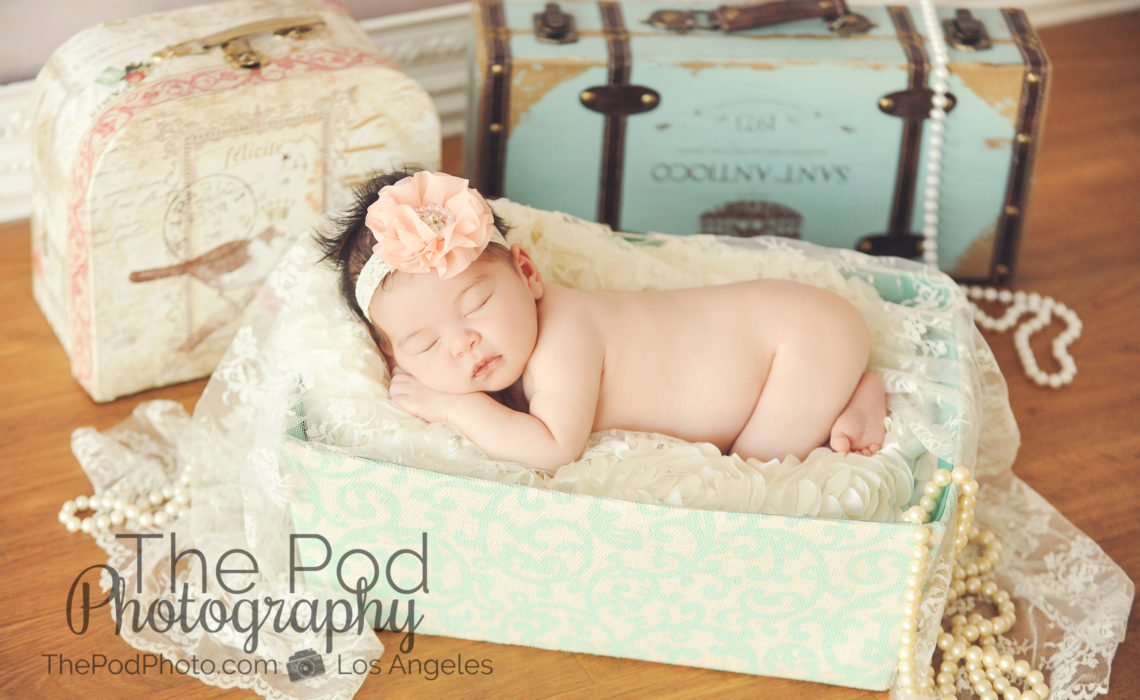 It is very interesting – in the past couple of months we have had a lot of families with several older children who are bringing in their newborns in for photos even though they have never taken baby photos of their older children. Last week we had a mom bring in baby number five for the infant session, and the particular baby in this blog is baby number three in her family. Each time I like to ask the mom what inspired this sudden desire for newborn photos and I've gotten answers all across the board. One mom was feeling sentimental because she believed that this would be hear last baby, another said that she wanted this baby to feel special and individual among all of his other siblings, and another simply said "I saw the photos you took of my friend's newborn on Facebook."   Whatever the reason, all of these babies will feel very special when they are older and get to look back at the sweet photos of themselves.
This little baby's family lives in Santa Monica, and they brought in this little beauty at 17 days of age. That is generally much older than the newborns we photograph, but you wouldn't be know it from looking at her super sweet, sleepy photos. We were even able to capture a little head hold sine she was so cooperative!
We are a portrait studio located in Culver City servicing the Santa Monica area. We specialize in newborn baby photography and have all of the sweet little props, buckets, backdrops, outfits and accessories at our studio to make mom's life very easy when she comes for her photo session.