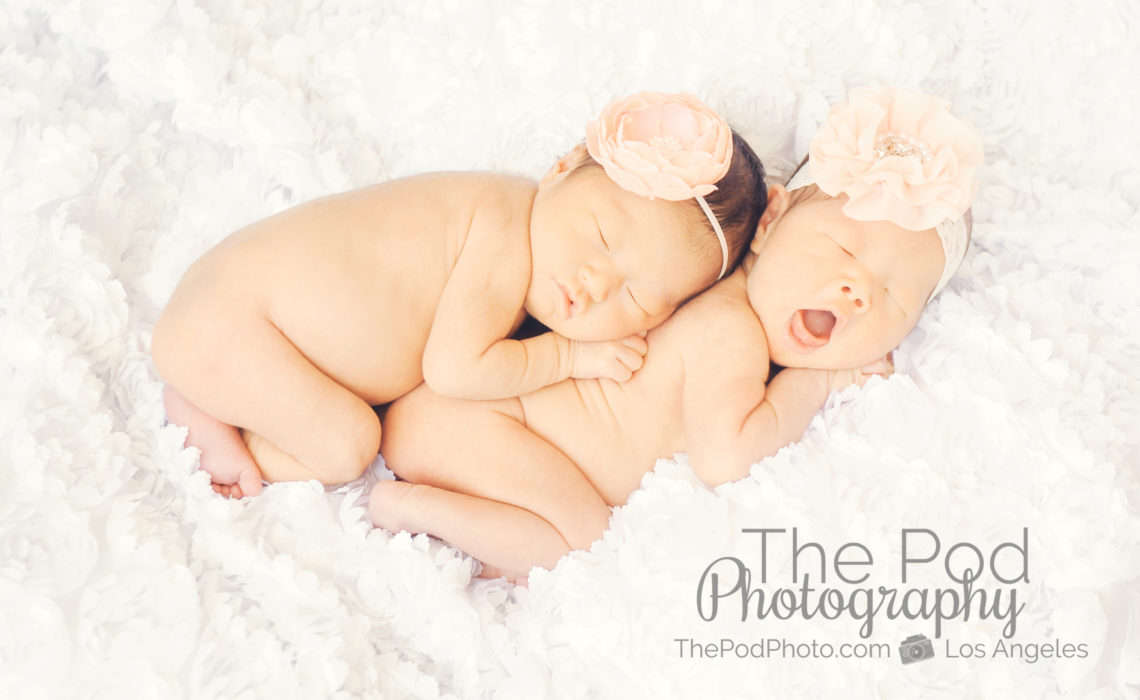 So, somewhere along the history of newborn baby photography – the "head" hold pose was born.  I've Googled it, asked people about it – apparently it's origins are unknown. Different photographers call it different things, I've heard the "froggy" pose" we at the studio call it "octopus" (since there was this one baby who refused to hold her head with her palms and I had to turn her fingers in towards one another in a kind of heart shape that looked like octopus tentacles – silly, but years later we still call it that.) The head hold is a delicate balancing between the weight of the baby's head and the perfect distribution of its weight into each of the elbows. People don't realize it, but the firmness and evenness of the fabric below the baby's elbows is actually the most important piece of the delicate baby head-hold puzzle.
There are tutorials, videos – countess resources on how to create the coveted head hold… but really, the hardest part is just getting the guts to do it. I can remember my very first head-hold baby: I had been photographing newborns for a few years, and I just kept seeing that pose and being asked to do it, but I was nervous to try. Then one day I had a fantastically sleepy baby, and the mom really wanted it and so I tried. It took me a good 10 minutes, but I actually got the baby to hold his head!!  From then on I've been mildly addicted to the pose and love the challenge each new baby brings. These days we do about 95% of our head holding poses totally for-real with no Photoshop, always with one if not two assistants on each side to make sure that the baby is safe.
When these twin baby girls arrived to the studio, I knew their mom was a huge fan of the head hold. Since I love challenges, I said – "how amazing would it be to do a double head hold with no Photoshop!" Everyone has a milestone they want to achieve in their career – and I am proud to say that I did it! Twins holding their head up at the same time 🙂 There are so many fantastic photos in this session, including big sister's, and it is a super favorite session to date!
view more of our newborn photography here: http://www.thepodphoto.com/Galleries/Newborn/
Interested in having our Santa Monica studio capture your baby's portraits? Click here to view our baby portraits: http://www.thepodphoto.com/Galleries/Babies/