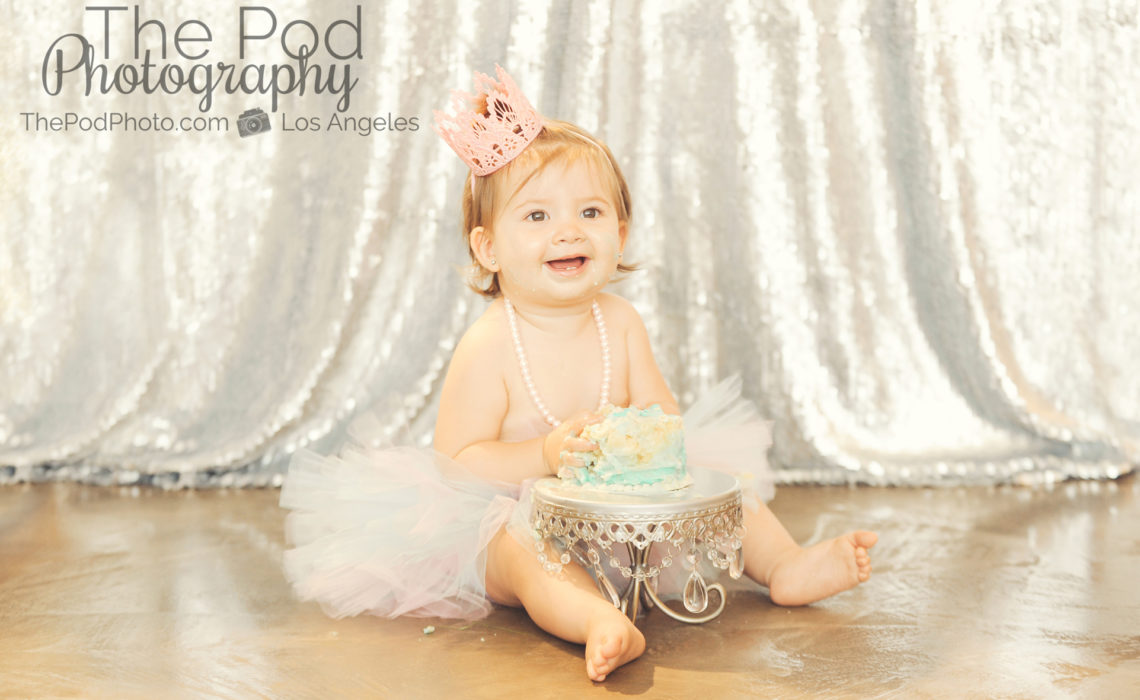 Us girls at the studio have been so excited for this photo shoot for a few months now. Baby Mikayla came to see us for her 9 month session in the Spring, and her Momma and I have been planning her big cake smash ever since!
When Jenny sent me photos of her home, particularly Mikayla's nursery, I knew exactly how I wanted to style their session. Soft, sweet, classic and girly. With her pink, gray and white bedroom and gorgeous chandeliers, I knew I wanted to tie in a little sparkle into the styling of her session. A little side story: several months ago, I was shopping at Home Goods (where we buy tons of our props) and I fell in love with this little jeweled cake stand. Since then, I have been anxiously waiting for the perfect client to use it for, and Mikayla's room inspired the first reveal of this darling little cake stand!
Aside from the pinks and silvers, we wanted to incorporate some colors from her birthday party theme, which was Alice In Wonderland, so a little 'Alice Blue' was in order! I called up our partner, SusieCakes in Marina Del Rey who designed the perfect Smash Cake for us using Alice Blue, silver and white. It couldn't have gone more perfectly with the custom tutu that Jenny ordered from Etsy just a few weeks before the session.
Of course, we couldn't forget about family portraits! 12 months is such a great age to document families at – and with all those smiles and that big personality, Mikayla made it easy for mom & dad to relax and have fun throughout the whole session. I loved the use of soft pinks and floral prints in their clothing to continue to bring in the girly theme for the session! This family's portraits turned out absolutely stunning!
Preparing for a cake smash session of your own? Here's a few tips and tricks to help prep you for your session: 5 Easy Cake Smash Tips
Want to find out more about Cake Smash Sessions? Click here for more information about our all-inclusive Birthday Cake Smash Sessions or Korean First Birthdays! 12 months is the perfect age to document – give us a call at 310-391-4500 to begin planning your little one's big milestone!