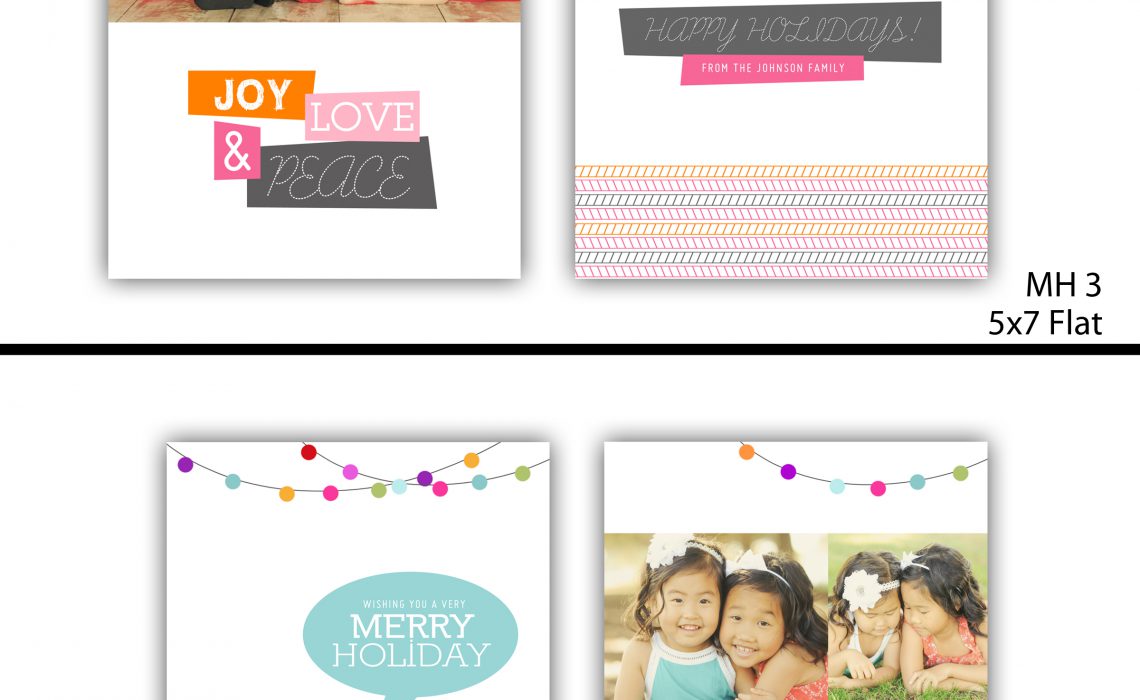 Fall is almost here which means it's time for Holiday Portraits! What better way to send a hello to your friends and family than with our boutique press-printed cards?!
All of our Holiday cards are 100% custom designed, by our in-house designer & retoucher Natalie, to fit your family's unique style. The coolest part is, since we own all of our own designs, everything is completely personalized – so, if you like a layout of one card, design elements on another, and fonts on something else, we can mesh it all together to create something amazing just for you!
Choose from double-sided flat cards, folded, tri-folded, and unique shapes and sizes – as well as a variety of beautiful paper stocks including pearl, bamboo and a soft-touch matte that feels like silk!
Check out some of this year's hottest designs:
Have you heard about our 2015 Holiday Card Special? Don't miss out – going on now through October 31st! Beat the Holiday rush and get your photos done early to check it off your to-do list!
Want to see more photos of families and get inspiration for your Holiday portraits? Click HERE to see our Family Gallery.
Interested in just photos of your little one? You can check out our Babies Gallery HERE to see all of our little ones 3 months-12 months old, or our Kids Gallery HERE.
Give us a call at 310-391-4500 to book your session! We look forward to meeting you!