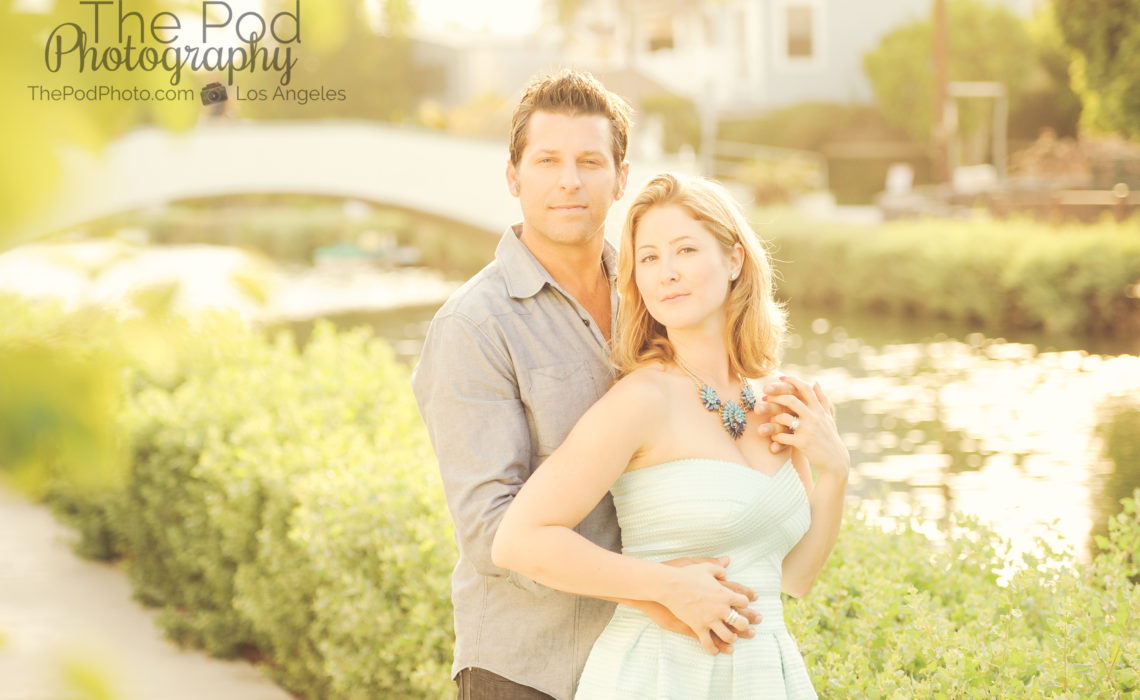 As I'm sure you can imagine, us girls at the studio have a LOT of fun together.  I mean, it's hard not to when you've got a job as fun as we have.  🙂  Don't get me wrong though – we definitely work HARD.  Newborn babies, rambunctious toddlers, and sassy five-year-olds are not always the easiest to work with (although, you would never guess by looking at the final portraits!)  But when we're not photographing little ones, and holiday season is in the air, we have to be sure to stay up to date on our own family portraits!
I was so thrilled when Erika asked me to photograph her holiday photos this year, and when she shared her vision with me to shoot at one of our favorite locations, The Venice Canals, I was super inspired.  The day couldn't have been more perfect either.  Not only did Erika and Scott look absolutely stunning, but the overall styling, sunset lighting (providing gorgeous hair glow), and romantic setting of the canals made for a fairy-tale photo shoot!  Even Iggy got dressed up in a little pop of teal!
In addition to amazing photos, we designed these super-hip foil pressed holiday cards. Check out Erika's cards below as well as some of our favorites from the Venice Beach shoot!