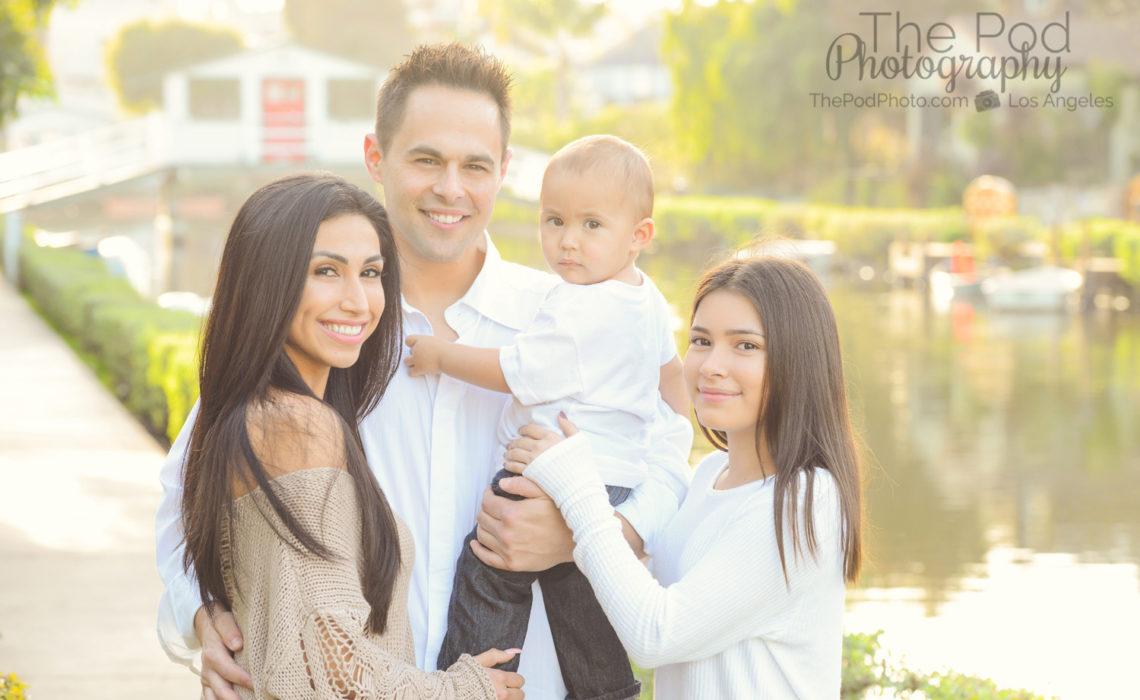 With the weather warming up, we've been photographing more and more family photo sessions outside!  There are a lot of places all around Los Angeles where we photograph families, and one of our absolute favorite places to shoot is at The Venice Canals in Venice Beach.  This time of year, with the warm sunny glow, it adds such a gorgeous, romantic feel to portraits that we just can't get enough of!
Of course, Venice Beach is a very popular tourist spot, so if you plan to photograph anyone here, always be sure to schedule your session on a weekday – otherwise, you'll have a lot of Photoshop work to do cloning and masking people out of your backgrounds!
We loved the playful spirit of this family we photographed here a few weeks ago – it made for some really beautiful candid moments and a beautiful photo album after the session!  We loved how much big sister wanted to take care of her little brother and help make him smile.  Take a look at some of our favorites from their session below:
Interested in having your family documented at this beautiful Venice Beach location or any of our other amazing locations?  Give us a call at The Pod Photography at 310-391-4500 to set up a consultation with your photographer and begin planning your photoshoot today!
Be sure to check us out on our Blog, Facebook, Instagram and Google+ to see what we've been up to, and explore our YouTube page for behind the scenes videos!