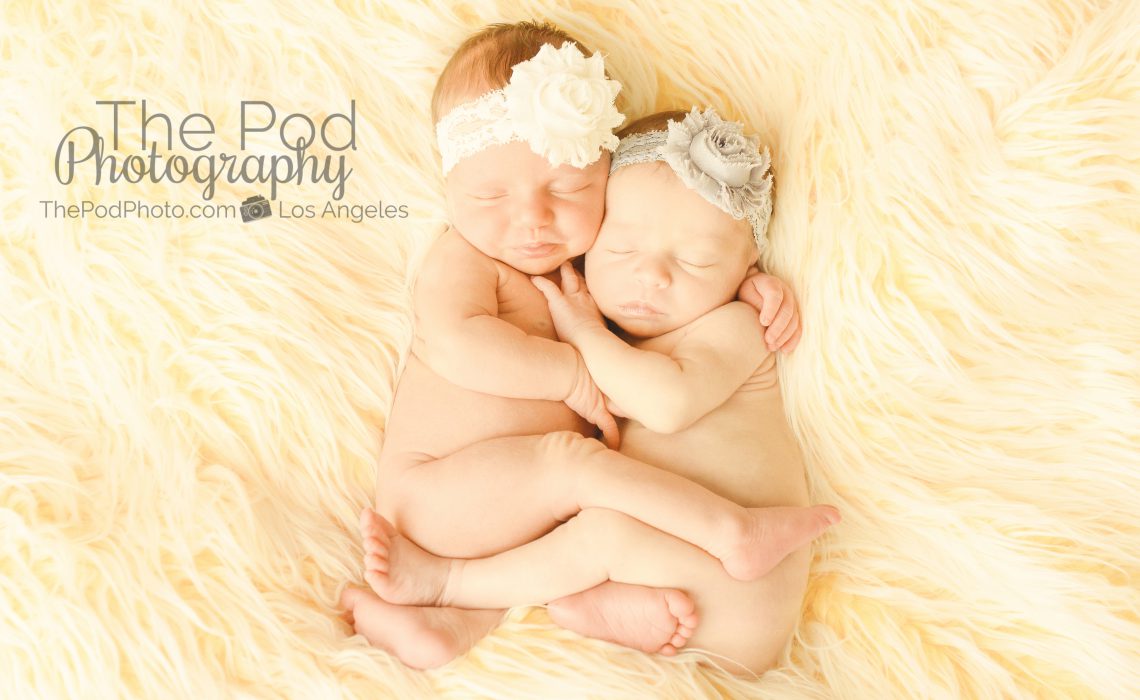 When I first met the parents of these adorable baby girls – I could tell that we were going to have a fun shoot. I met them at our studio for their session design appointment, and both parents had a very specific vision for their girls' portraits. They liked girly, but not pink. "NO" pink were the words, I believe. They wanted yellow, white and gray for the photos and to have touches of lace and girly headbands to be the accent. Working with clients who already have a particular vision can be a challenge, but I really enjoy the creative back and forth and new ideas that parents often bring.
The color yellow got me thinking, because yellow is such a beautiful, yet particular color.  It is requested for baby shoots sometimes – but way below the standard pinks, blue, teal, gray, white and navy.  I think the only colors requested less are red, orange and oddly green. Come to think of it, I don't recall anyone ever requesting green! Wonder why? Turns out according to Color Matters that"Yellow is the most luminous of all the colors of the spectrum. It's the color that captures our attention more than any other color…It's the color of happiness, and optimism, of enlightenment and creativity, sunshine and spring."
Fast forward to the day of the session, and mom surprised me by picking out some peach headbands from our accessory rack.  "This is peach, not pink" she adamantly said. She was right, but I was still pretty surprised.  When we were designing their birth announcements – somehow a little touch of peach crept in there as well. It just goes to show that what we think we like changes once we meet these new little babies 🙂
Visit our Los Angeles photography studio online! We specialize in newborn, babies, kids, maternity, family portraits and event photography.