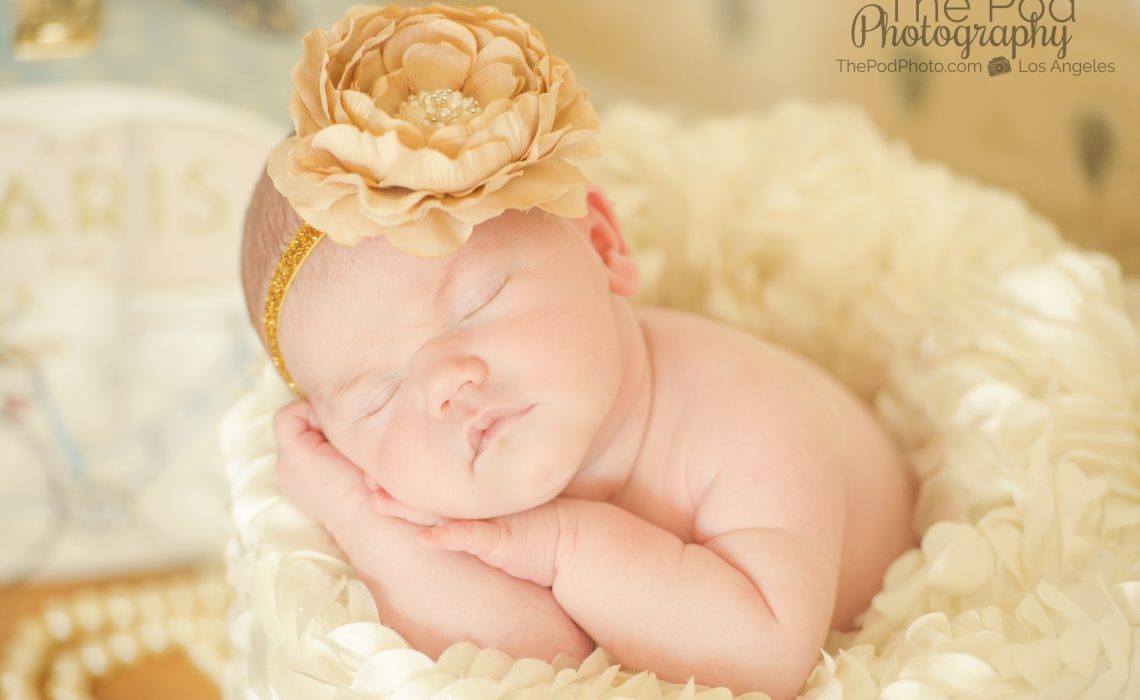 Creating subtly girly newborn images is my absolute favorite thing to do. I love using girly textures and soft colors to convey the girly-ness that the color pink typically gives. When I met with this lovely little girl's mother before the session she wanted to incorporate the colors of the nursery into the photo shoot.
That is a question that is at the top of my list when planning every client's newborn pictures: what are the colors of the nursery, or the baby's bedding if they don't have their own room. I have found that many people look at the babies on our website and love everything and find it difficult to pin down exactly what they like. However, they know exactly what colors they want in the baby's room and whether they are going for a girly, animal, vintage, sports or other themed look. That question always gives me a very strong indication of a client's style and helps me design exactly the right session for their personal style.
I loved that this mamma used the colors mint, peach and white for her daughter's nursery. These are very unique colors and it was fun to brainstorm on backdrops and sets that would fit the decor of the baby's room.
The most popular colors at the moment for baby nursery are white and gray with pops of pink for girls and blue for boys.  Just about 95% of the client's I ask to describe the baby's room tell me those colors. They are pretty beautiful and classic colors, so you really can't go wrong with them! Because we hear that people love these colors for the baby's room – naturally we incorporate those colors into the photo session.
We love to custom create every client's special infant photo shoot to fit their decor and style.  Check us out online on our website at www.thepodphoto.com and give us a call at 310-391-4500 to discuss your baby's photo session!
We service the Sherman Oaks area since it is just a quick 15-20 minute drive to our studio.  It is especially easy since our studio is right of the 405 freeway 🙂