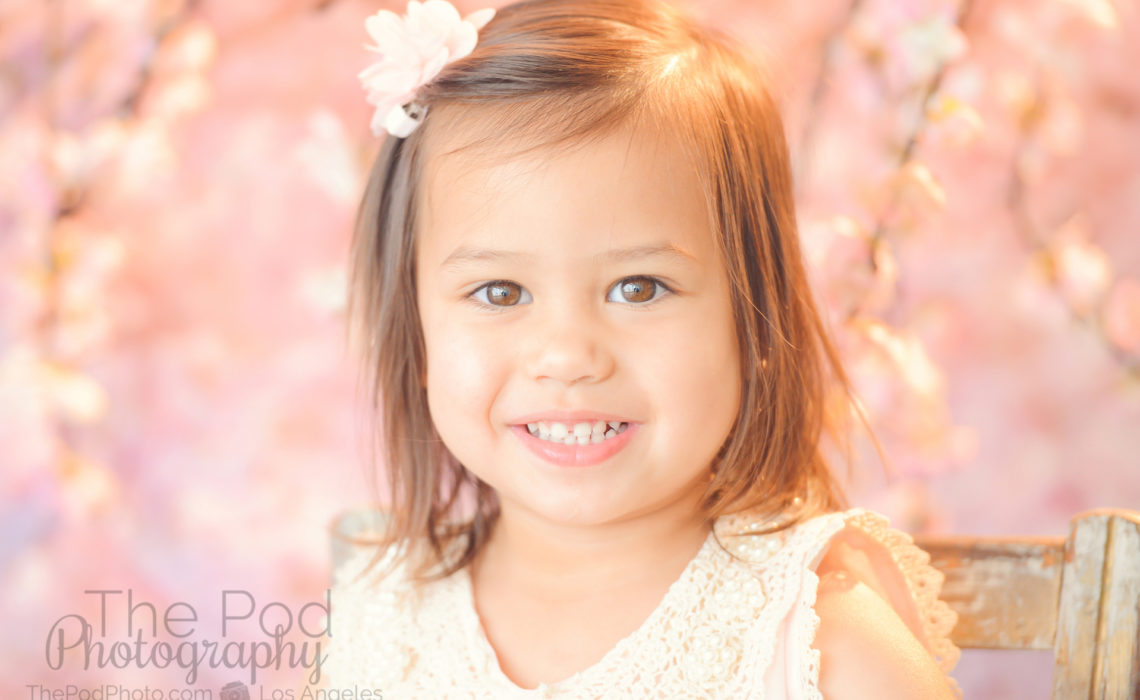 We're so used to newborn and cake smash photo sessions around here that it's always so exciting when older babies and kids come visit us at our Redondo Beach photography studio! Two-year-old Skyler came to see us when she was just two weeks old, and boy what a difference a couple of years can make!! This age can be pretty challenging to photograph, but you certainly can't tell by look at Skyler's photographs below!
The trick to photographing toddlers is, honestly, just let them run the show. Well, at least trick them into THINKING that they are running the show! Because think about it – who's the last two or three year old you met who wanted to listen to what you told them to do? …Happily? …While sitting still? …And smiling?
Right.
That's why we have lots of little tricks up our sleeves to get a baby to smile, have fun, sit still, and capture amazing portraits. And the other thing is, you don't always have to capture the smiles. Sometimes those sweet, somber moments are just as stunning. I know, because Skyler's momma about lost it when she saw the portraits of her daughter and all her different expressions – but especially those serious ones!
Our professional portrait studio serves clients from Redondo Beach and surrounding neighborhoods. Give us a call at 310-391-4500 to set up a consultation with your photographer and be sure to follow us on our Blog, Facebook, Instagram and Google+ to see what we've been up to, or explore out YouTube page and Pinterest Boards for more!