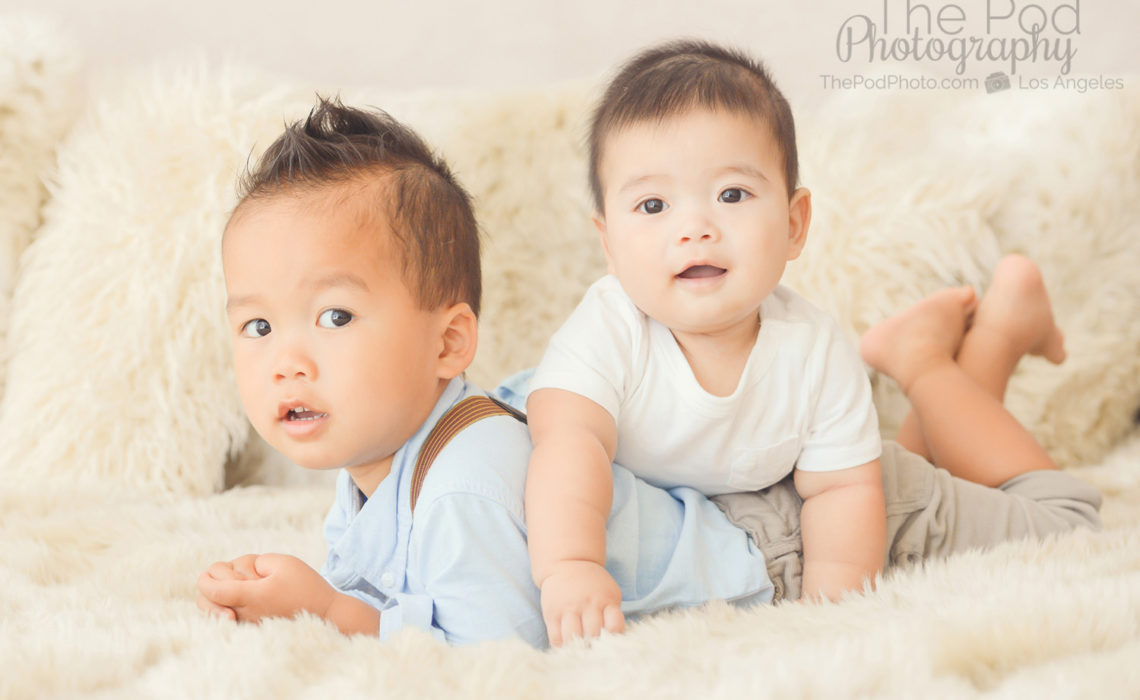 These handsome little dudes have the sweetest personalities!  Baby Micah came to see us at our Los Angeles photography studio for his seven month portraits and big brother Camden wanted to tag along!
Being the prop junkies that we are and Etsy-aholics, Mom fell in love with all of our little outfits for boys with suspenders, bowties, and newsboy hats. And what pairs perfectly with that style? Trunks and suitcases of course! So Baby Micah rocked our most popular set that we have – The Traveler Set – and he looked so handsome!!
But Big brother was getting antsy and wanted to join in on the fun, so we changed up our outfits, added a little pop of blue and let these boys wrestle, cuddle and play. We absolutely love how their shots together turned out – we can't wait to document them again when Micah turns one!
Looking for a family photographer to document your little ones? Call us at our Los Angeles photo studio at 310-391-4500 to speak with one of our professional photographers and begin planning your customized photography session today!
Be sure to follow us on our Blog, Facebook, Instagram and Google+ to see what we've been up to, or explore out YouTube page and Pinterest Boards for more!