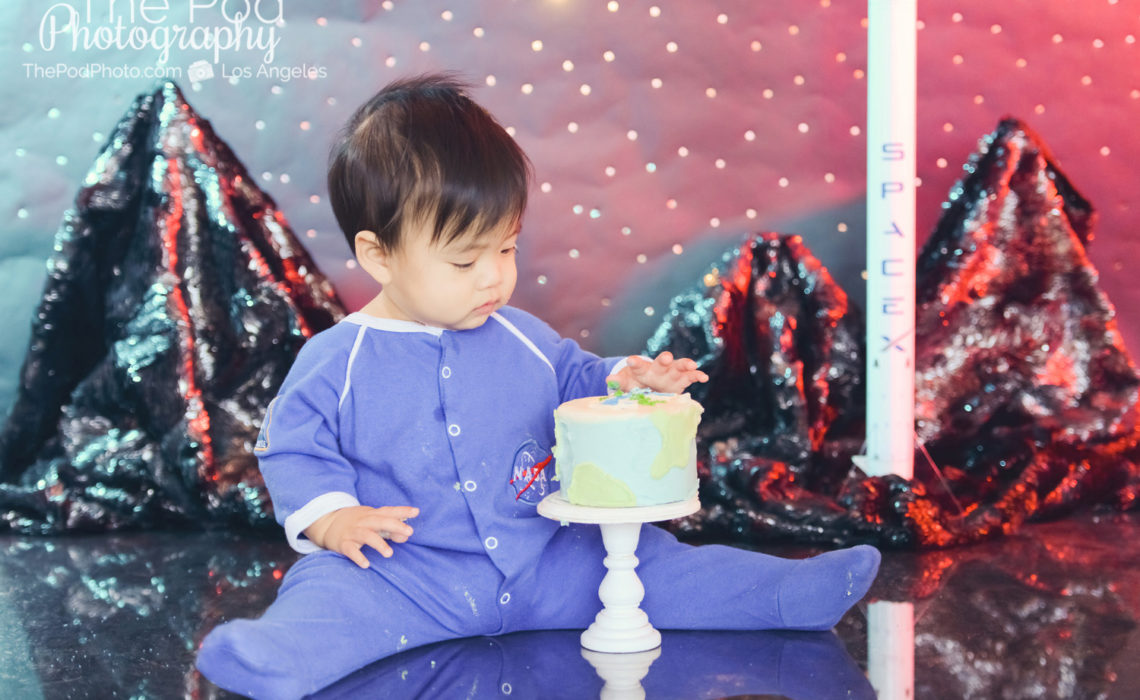 Anyone can take a photo of a baby, and it's no secret that the quality of the teeny tiny camera on our smart phones continues to advance more and more, therefore, giving moms and dads all over the world the opportunity to take better and better snapshots of their kids.  And I've even heard people say "aren't you worried that your industry is going to die out?"  Our answer: Not at all.  Because no matter how fancy-pants these phones continue to get…
There will always be a need to document life's big events and major milestones.
Now, what those events are may change over time, yes.  Take first birthday cake smash photography for example.  Cake smash photos were never a "thing" 10 years ago, but today, almost every portrait photographer embraces the trend and there are lots of do's and don't's to get the best results out of each session.  One of the do's that I always recommend is creating something 100% one-of-a-kind for every single client.  Why?  Do a web search for cake smash photography – everyone does the exact same thing.
So, when I sat down with this family at our Westchester, CA photography studio to discuss baby Micah's big first birthday photoshoot, we knew we wanted to make it personal.  Mom has asked about some kind of space theme – given that she is a rocket engineer for SpaceX and dad is a satellite engineer, it was the perfect theme and representation of their family!  They had gotten Micah some little astronaut pajamas at a trip to The Griffith Observatory, which made him a perfect little space man!  Mom was also able to get a model rocket to put on the set.  And the rest was up to us!  One of my favorite things about doing what we do is that
our clients trust us completely.
And with that kind of trust, we can let our creativity flourish and create 'out of this world' sets!
Our Westchester, CA portrait studio loves being your one-stop shop in documenting your family, baby, newborn and photography portraits.  We also specialize in high school senior portraits as well as event photography.
Give us a call at 310-391-4500 to set up a consultation with your photographer.
Be sure to follow us on our Blog, Facebook, Instagram and Google+ to see what we've been up to, or explore out YouTube page for more!