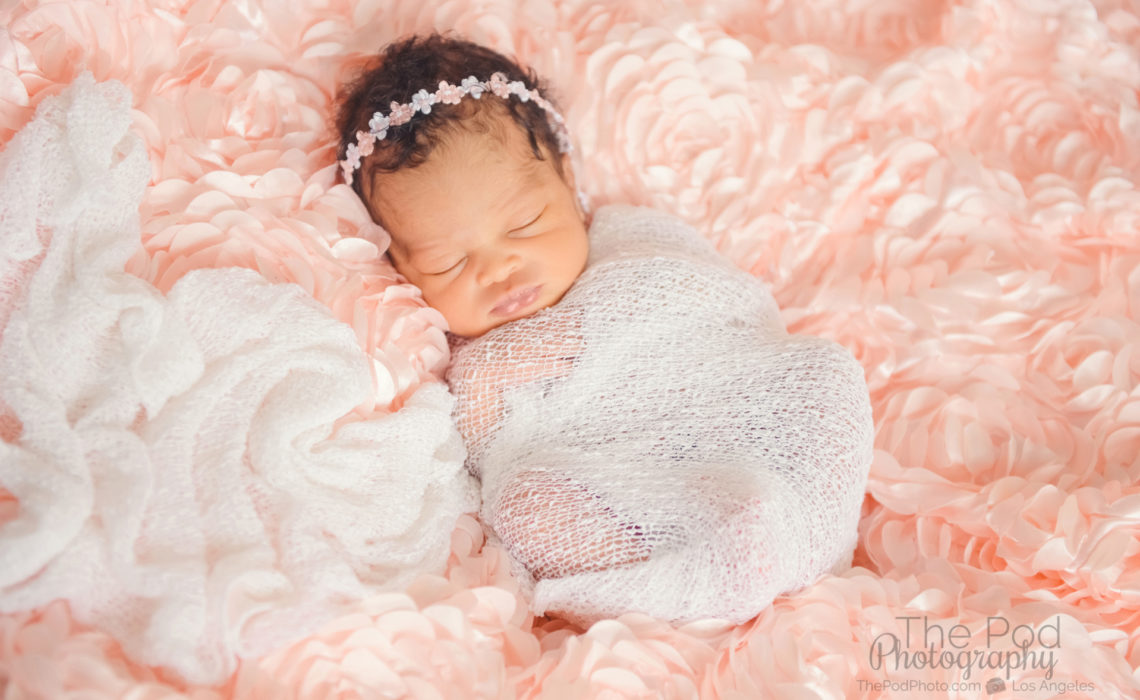 Ever since I started photographing newborn babies at our professional newborn photo studio that services Pacific Palisades and the entire Los Angeles Area, I've always been enamored with Anne Geddes and her style of newborn photography. That style of infant portraiture is so playful, colorful and thought provoking – something you jut don't get from the ultra minimalist baby-laying-on-a-blanket photos. We do those as well when photographing babies, but always in addition to sets that are more creative.
I've read Anne's biography and have several of her books, and every time I look at them I am so impressed by the level of detail and creativity that is in her work. I also love that she was always evolving her work and pushing the envelope. She is best known for her babies in the flowerpots series, but she went on to create a lot of really edgy maternity photography as well that still influences the way all of us maternity photographers shoot to this day. Most people don't know it – but Anne owned a professional portrait studio for ten years creating very normal portraits of families. She was feeling a little burned out on the demands of the numerous clients and running the studio – and so for fun, she started photographing babies in creative ways. She also, in her biography, tells the story of how she decided she wanted to sell this over-the-top images as calendars and how she went door-to-door selling them. Her business sense and perseverance is as motivational to me as her photography is! Eventually the calendar and cards business was going so well that she closed her studio to pursue the work she is now known for full time.
Luckily, we at our studio get to be creative every day when it comes to photographing newborn babies! I always meet with my clients before their shoot, and especially before the baby is born, to plan all the sets that we will be creating for them. It is such a joy to be able to create these important photographs for our special Pod Families and create artwork that their family will enjoy for generations.
Interested in having us document your baby's newborn pictures? Visit our website and give us a call at 310-391-4500 to chat. We service the Los Angeles area and Pacific Palisades.