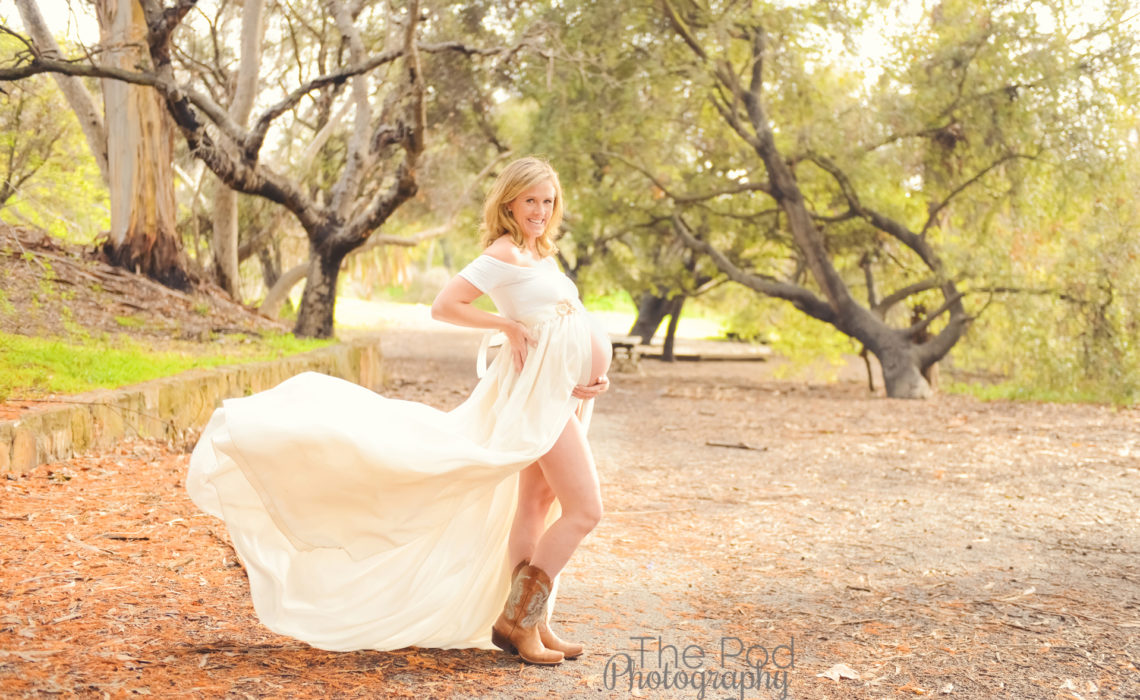 There is just something so special about a mommy and me maternity session! We get it, dads aren't always into maternity photos and sometimes want to save their appearance for the newborn pictures – and that is just fine with us! Capturing that precious relationship between mother and child and having it be the last documenting of life before it all changes is a really lovely way to celebrate in the pregnancy pictures!
Actually, this mom was considering leaving her daughter at home and having the pictures be of just her and the belly bump. However, when she was at our photo studio that services the Pasadena, CA area – for her dress fitting she saw something that changed her mind. We have several matching mother-daughter dresses, and the dusty rose colored dresses that both mom and daughter are wearing in these photos are ours. This mom saw the rose-colored ruffled dress and decided that she absolutely HAD to do matching-outfit maternity pictures with her daughter – the dress was too cute!
The day of the photo session – we chose Temescal Canyon Park in Pacific Palisades for the pregnancy pictures.  This is an awesome location because there are so many beautiful mature trees, rustic flowers and interesting rock stairways. At the end of the shoot when we'd gotten all the shot we wanted, we decided to have a little fun with some artsy angel pictures.  Our little girl lasted no more than 4 minutes until she was d-o-n-e but that's all it took to capture some great pictures of them together.
Interested in having our Pasadena maternity photographer capture your family's pictures? We'd love to chat with you at 310-391-4500 and go over all of the fun details. Also visit us online at www.thepodphoto.com