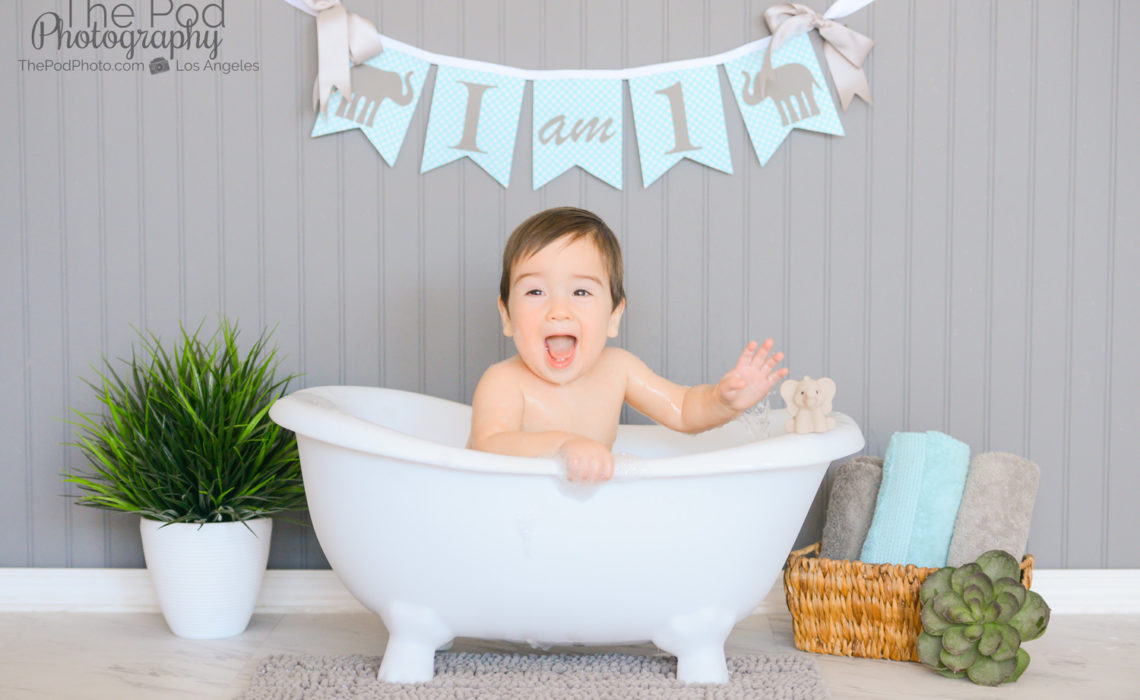 In today's world, photography is a necessity – especially if you have a new addition to your family!  And did you know there are over 810 billion photos taken per year?  That's a LOT of photos.  And with the technology of today, we are snapping photos left and right with our smartphones.  So what's the need for a professional photographer these days?  Well, regardless of the megapixels on your Samsung Galaxy S8+ or Apple iPhone7, there is still nothing quite like a professional who can find your angles, bring out your most natural, authentic smiles, and use only the highest quality camera gear in the market to make you look your best!  Not to mention, professional retouching!  🙂
But you don't always need a professional to document every moment of your life – which is why we here at our Los Angeles portrait studio primarily focus on "milestone photography."  And by that, I mean the three biggest milestones in your baby's first year of life: Newborn (between 5-10 days old), six months (we actually photograph at seven months old – see why on this blog post here), and of course, one year old for their first birthday cake smash photography
For one year, it's so much fun to get a variety of outfits and setups to showcase the range of your little one's personality.  For baby Liam below, we started the session with some gorgeous mommy and me photos.  Mom got all glammed up and looked stunning, so it was cute to dress Liam up in little suspenders to match mom's fabulous look!
And then of course, it was time to smash some cake!  We brought in balloons and banners and dressed him in a little bow-tie.  The color scheme of blues, grays and silvers matched his first birthday party perfectly.
Last but not least, our very favorite part of this Los Angeles Smash & Splash session!  The splash!  Honestly, I can't think of anything cuter to do with a 12-month-old baby then to dunk them into a little bathtub and splash around in the bubbles.  Liam had SO much fun, and his big, joyous smiles made for such beautiful photos.  Thank you, Liam, for your sweet sweet smiles.  🙂
Interested in documenting your little one? Give us a call at our Los Angeles photography studio at 310-391-4500 to set up a consultation with your photographer. Be sure to follow us on our Blog, Facebook, Instagram and Google+ to see what we've been up to, or explore our YouTube page for more!