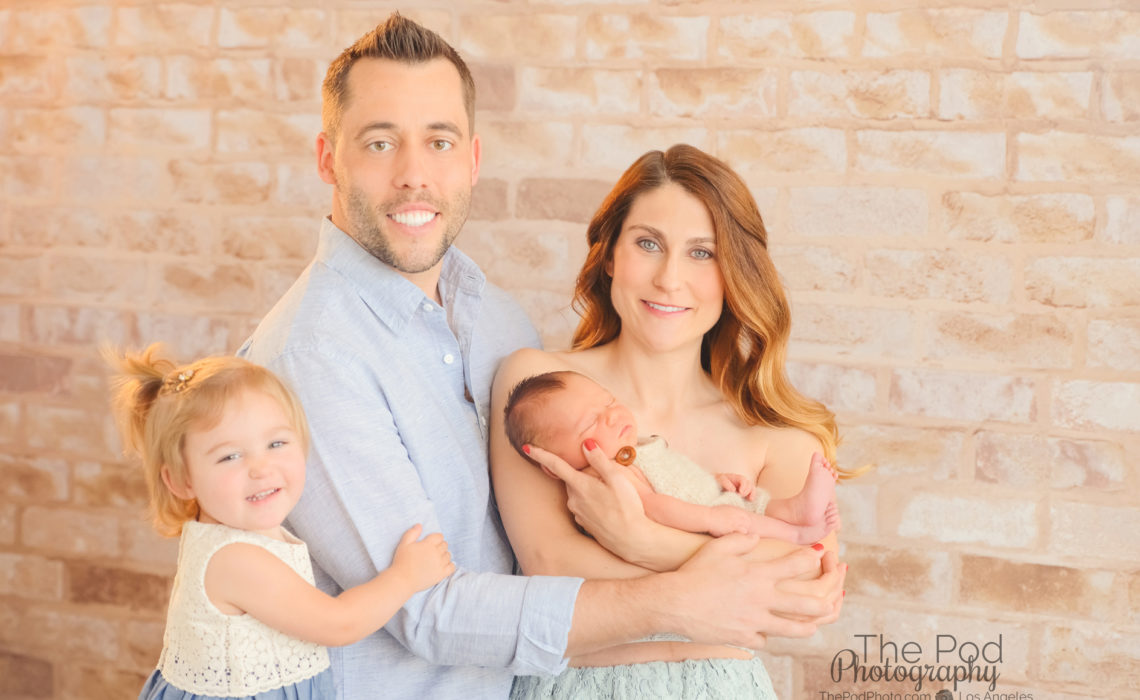 You know how you meet people sometimes and say "they can't possibly be this nice all the time!" Well, this family truly is! We first met this family when they brought their daughter to us for her newborn pictures – and of course they wanted to continue tradition and bring their baby boy for his own newborn baby pictures at our studio that services the Pasadena area. Once you find a good newborn photographer – it's a good idea to stick with them so that there is consistency between the kids' pictures, especially is you plan to display the images close to one another in your home or have matching albums, birth announcements etc.
When planning your second child's newborn pictures, whether the same photographer has captured the first child's pictures or not – here are a few things to keep in mind for the second photo session:
Do you want to display the children's' pictures as artwork on your walls in close proximity to one another? Often we we are hired for the second baby's newborn photography the parents want to match a particular image that they already have displayed from the first baby's photo shoot. This is a really important thing to think about before the actual photo session since it your photographer can plan the colors, pose and other details to be complementary. It's always a challenge to change colors or have to reverse the image in post production because the idea to match images was only thought of after the session was already done.
Do you want to keep it "equal?" Many second time parents live with the guilt of doing the exact same thing that they did for their first child with the second, and want to avoid sibling rivalry. Often parents will come in with a very specific list of needs for their baby's newborn session. They'll say something like "I need a 10×10 album, birth announcements and a 20×30 canvas for the nursery" just because that is what they did with their first baby. No parent wants to hear "mom, why is her picture on the wall by mine isn't?" We understand this and are happy to accommodate and create heirloom products that they and their children can cherish for generations.
Do you want to incorporate your older child into the photo session? We hear mixed reviews on this question, since there – obviously – wasn't and older child in the first baby's newborn pictures! Some parents want the new baby's session to be all about them, and often do not even want to capture any family pictures. Other families want the photo shoot to be a family affair! In that case we will document the older child alone, family photos, the two kids together in addition to the new little bundle by themselves.
Whatever it it that a family is looking to document – out professional newborn photographers who service the Pasadena area are here to help. For these reasons we always meet with you about a month before your baby is due to ask these tough questions to help you decide on exactly how you would like to document your child, and what types of images we will be capturing.
Excited to get started with the planning of your baby's photo session? Give us a call at 310-391-4500 and visit our website www. thepodphoto.com!