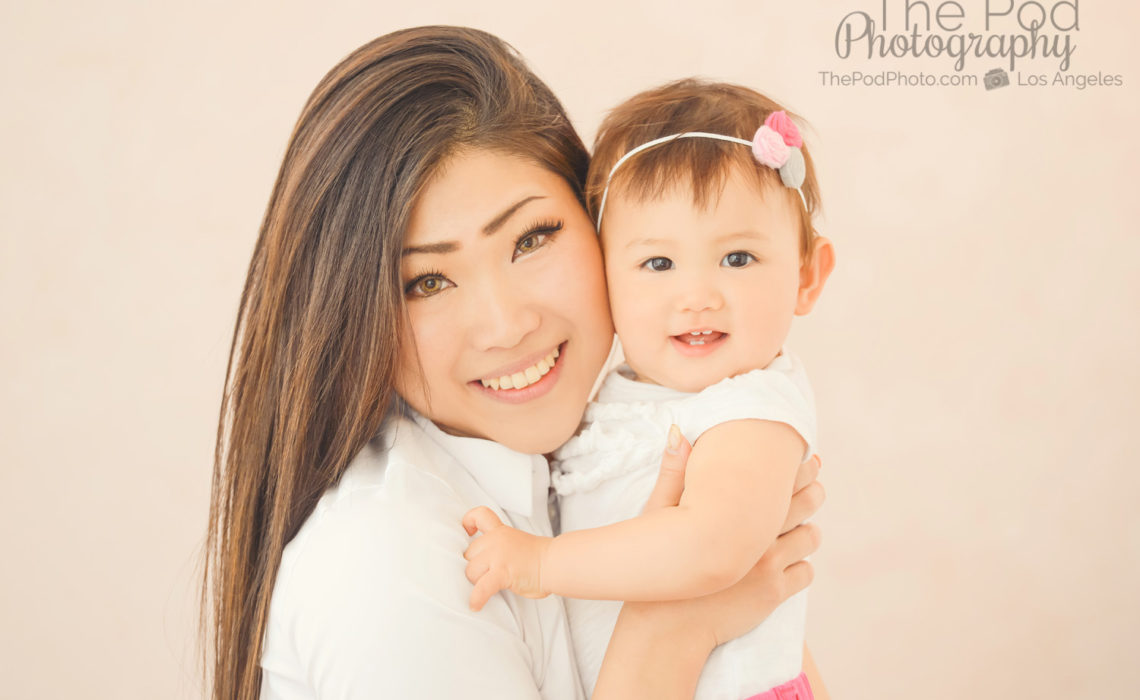 I think it's pretty well known that girls have the most fun when it comes to photoshoots, and this mom was so excited about coming in for a portrait session with her baby girl for no other reason than to document their relationship and to make the most out of their Los Angeles vacation before heading back home to Japan.  When she first came in, she wanted to keep the session very simple and had one outfit planned for her and her daughter with cute floral shorts and pops of hot pink for the baby.  But they were so darn cute and expressive that we wanted to play a little bit more with them – and mom was totally open and excited about playing with some new ideas!
So what did we do? We dressed them in matching outfits that we have here at our Calabasas photography studio and styled them both in gorgeous angel wings!  Now, we've done this a LOT in the past with babies – I mean, who doesn't love a little cherub baby?  But our latest obsession is the grown-up angel wings that look incredibly gorgeous and over-the-top for maternity shoots, as well as these mommy and me portrait sessions!  We love the soft blush tones and creams for these gorgeous girls – check out some of our favorites below:
Give us a call at 310-391-4500 to set up a consultation with your Calabasas photographer and be sure to follow us on our Blog, Facebook, Instagram and Google+ to see what we've been up to, or explore our YouTube page for more!