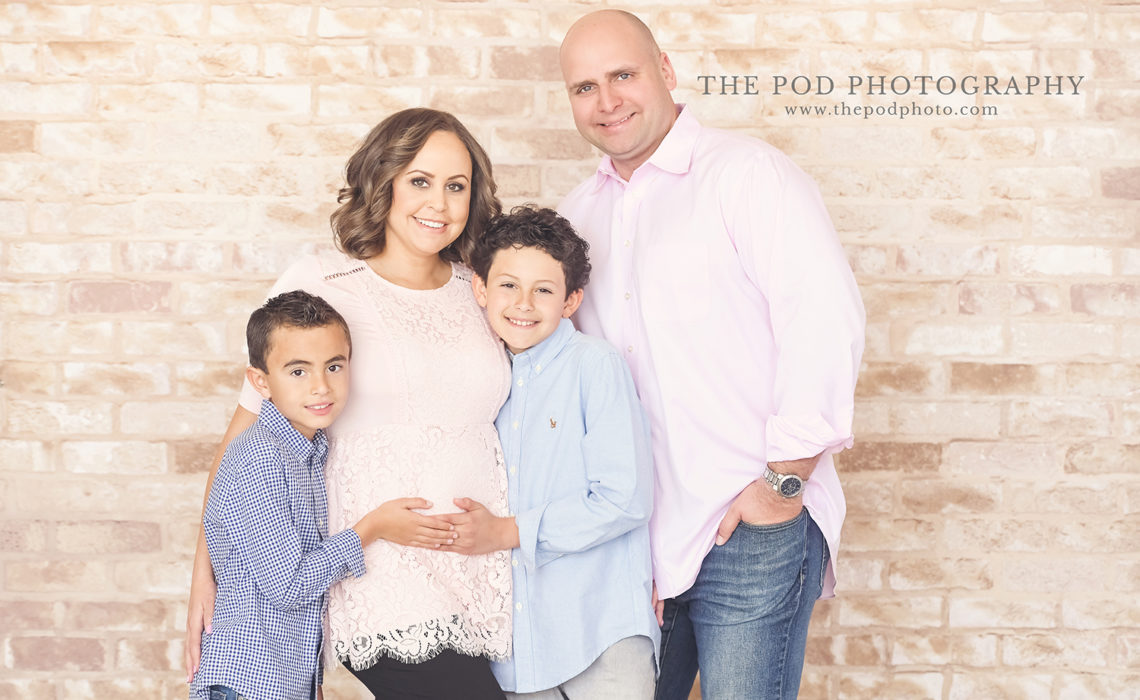 There is so much excitement around being pregnant: the anticipation, planning and optimism about the future. However, finding out your baby's gender is probably the most exciting thing after the original "you're pregnant" news. As a Los Angeles Maternity photographer specializing in both studio and on location pictures – we are often asked to create images to help our expecting couple share the baby news with friends and family.
The Perfect Gender Reveal
There are many different fun ways to do a gender reveal photo shoot. We have done everything from pink or blue balloons, to cotton candy, gender specific baby shoes to this clients vision which was to shoot off a confetti canon.
The fun part about this expecting family's photo session is that we were the very first people to know their baby's gender! The family wanted to document their authentic reactions to the baby's gender in their photo shoot, so of course they could not know in advance what the gender was. Therefore, they had their OBGYN write the sex of the baby on a piece of paper and then seal it in an envelope. Next, they had a second doctor do an ultrasound and put both the ultrasound pictures of the baby plus the gender in a sealed envelope. Lastly, they purchased both blue and pink confetti canons to bring to our studio the day of their photo shoot.
When they arrived, the family was understandably really excited. We did a few posed family setups, and then photos of the two brothers together – but I could tell that everyone was eager to get to the gender reveal.  So, they handed us both doctors' envelopes plus the confetti canons and the team and I went into another room to open the envelopes and prepare the correct canons. Both envelopes read "boy!"
Walking out and setting up the family for the official canon shoot off  was really difficult since we didn't want our faces to give away the news. I have a terrible poker face and so Leah was the one to actually pose the family, I just stood behind the camera! Then, when it was time, the family exploded the confetti and the blue paper gave them the gender reveal answer that they had been eagerly anticipating.
We love to document these special expecting baby pictures and love to work with each client to bring a personal, creative vision to life for their pictures. Our Los Angeles gender reveal photographer would love to hear about your ideas and help you come up with a unique concept to help you share your baby's gender news!
Visit our website www.thepodphoto.com to see lots of pregnancy pics, gender reveal photo shoots and expecting family pictures!