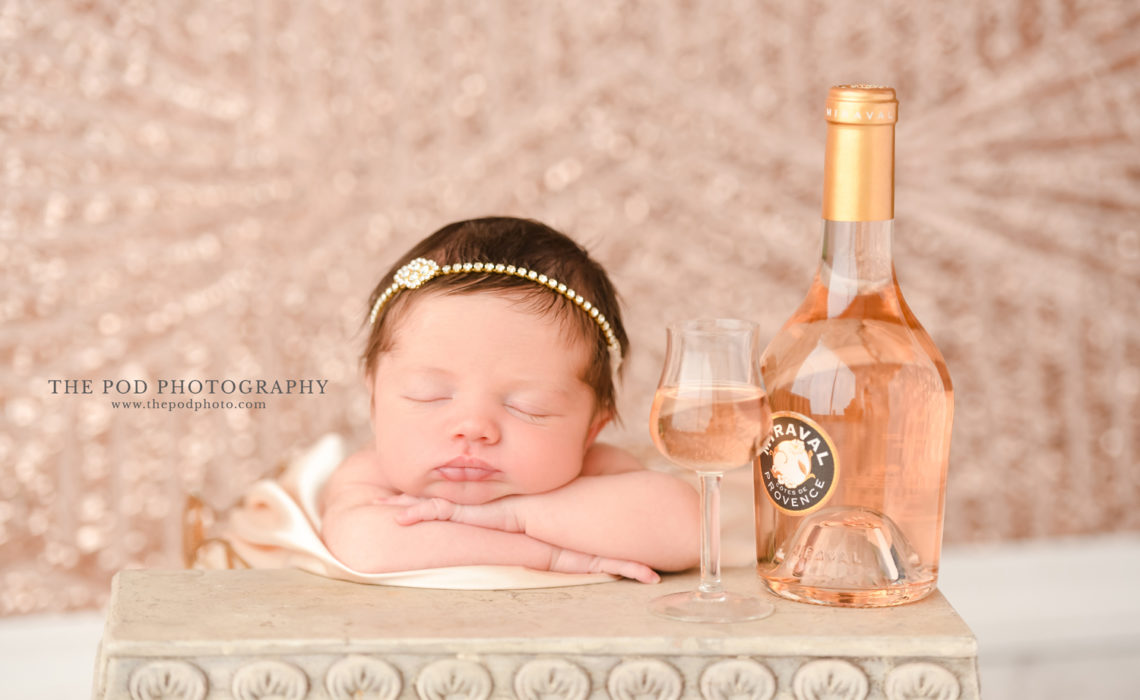 You can never go wrong with a timeless newborn session for your baby. At our Redondo Beach photo studio specializing in newborn photography of babies who are five to ten days old, we have a very clean and fresh style. This family wanted to incorporate some girly pinks and other soft tones for their daughter's newborn pictures, but they still wanted to photos to be all about the baby not the styling.
Therefore, for this client's pictures – we used a lot of white tones with accents of pink. For the family pictures they were dresses in all white and we paired them with a simple white background. It is very timeless in family photography to have a one-colored background with no pattern on it. Traditionally a black low-key backdrop and lighting
was used- subjects wore black shirts and shadowy studio lighting was used. Our Redondo Beach baby photographers feel that white is a little more fresh, modern but will still stand the test of time and feel timeless. Plus, having a new baby is a happy time – and white is a happy color 🙂
However, all of that being said – we still like to have a little fun when photographing little ones. This mommy is really into Rose wine, and so we wanted to incorporate that into the photos for just one picture. We used a sparkly sequined background for a bit of a glam feel – and topped it all off with mom's favorite brand of Summer drinking!
We would love to meet your family and capture amazing photos of your baby as well! Visit our website and give us a call at 310-391-4500 to speak with one of our professional photographers!