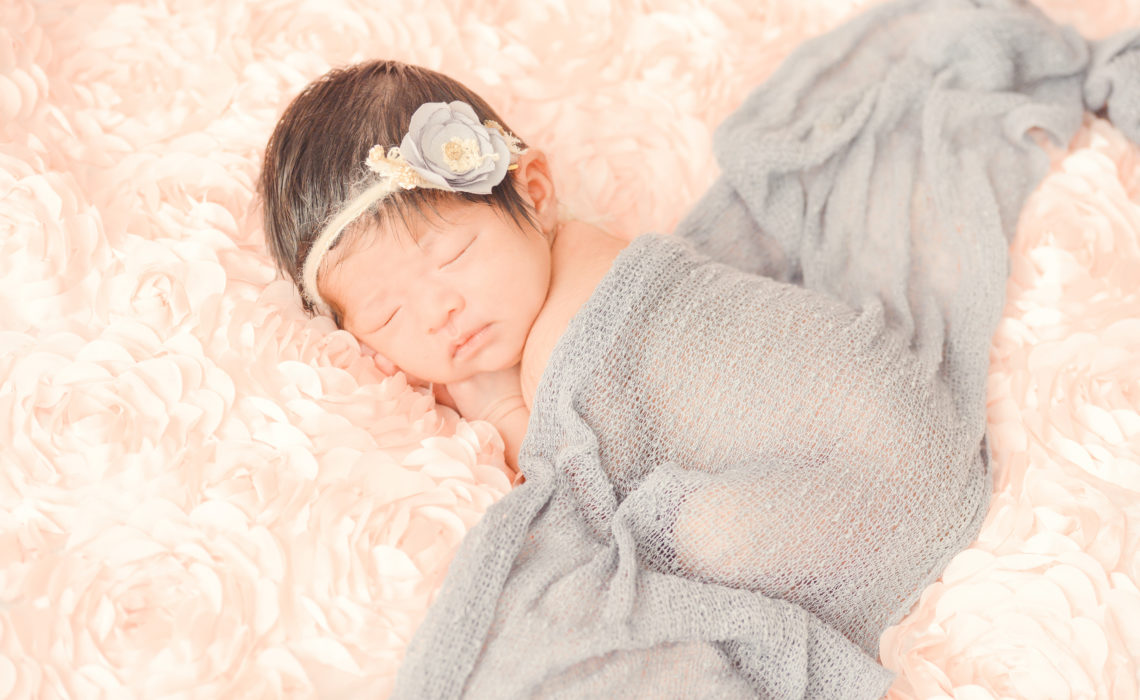 When clients come to our photography studio for their newborn baby's photo shoot, one of our top tricks to get them to fall asleep is to swaddle the baby. Our Redondo Beach newborn photographer is a pro at super cute swaddles that are actually effective in soothing the baby. It makes sense why a newborn baby enjoys the feeling of the tight swaddle – they've been confined to close quarters for the past few months! This sweet little girl took a little coercing in snuggled up swaddle before she fell a sleep, but once she did she slept and posed like a champ! The parents of this baby girl were absolutely glowing with pride while she went through the different pictures sets and their happiness really came out when the posed for their family photos 🙂
I found this awesome article on the reasons to swaddle a baby:
"I've heard a million reasons why people DON'T swaddle their newborn babies:
My baby fights the swaddle.
She pops out anyway so why bother.
I don't want her to get addicted to it.
She cries when we try to swaddle her.
I heard that it's not good for them.
I want her to get exercise so her arms should be free.
I want her to practice getting her hands into her mouth so she can self-soothe
These are all bunk. You should be swaddling your newborn baby. It will make them and you happier! Older babies may or may not need to be swaddled. Most are done by 3 months but don't worry if your 6 or 9 month old still needs to be swaddled. There is no rush! I promise you will not be sending your 10-year-old off to summer camp with a giant Star Wars swaddle blanket.
Top 5 Reasons to Swaddle Your Newborn Baby