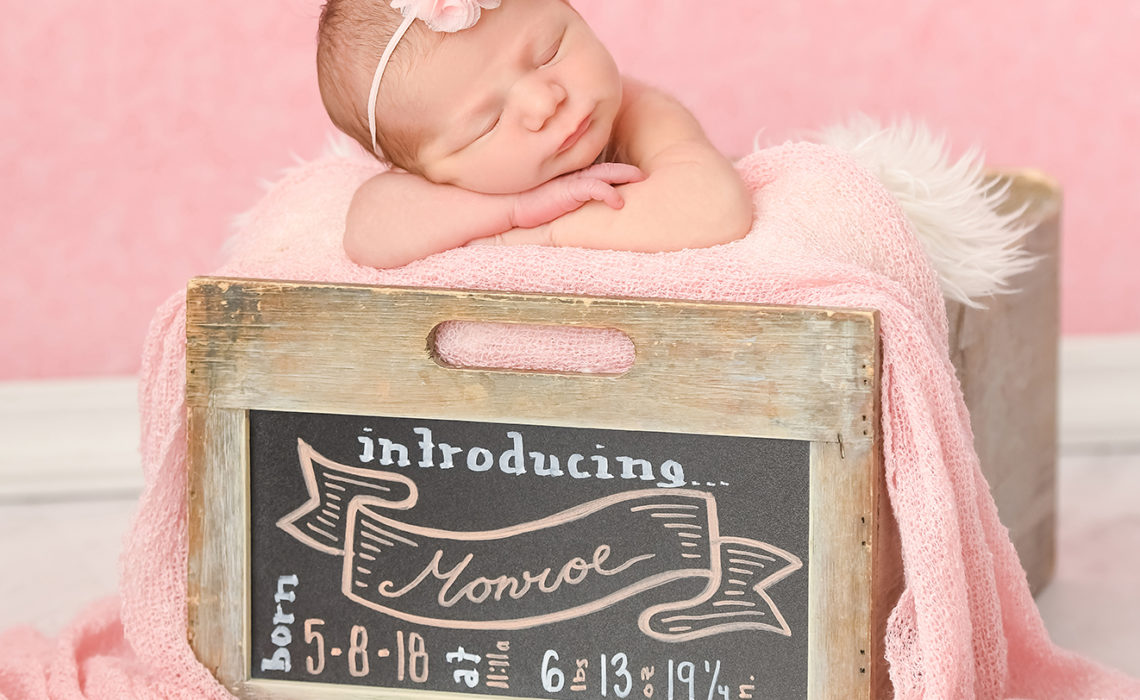 The family in these pictures is a very special client. We met them when they were pregnant with their first child, and have now known them for several years. This current photo session was for the newest member of their family – their third child and first girl! Therefore, this was a very special newborn photo session at our Santa Monica photography studio.
They really value photography and therefore have brought their two older sons for their newborn pictures plus the other first year milestones: seven month – when the baby is sitting up, and then for their big first birthday cake smash photo shoot. Since their two older children were both boys – it was so fun to make this mom's dreams come true with a super girly baby photo shoot!
When designing a client's pictures, we take a few things into account:
Color. We always capture several different sets and poses with each baby client. Therefore, we like there to be a unifying thread of color throughout the different backdrops and accessories that we use. For this newborn photo session we went very classic girl with a pink and ivory color theme.
Styling. Being this family's first girl – they obviously wanted the photos to be dramatically different from their sons' pictures. This mom loves girly textures like lace and flowers, and so we brought those elements in through the baby's headbands and props on the sets. Flowers are a great way to bring in a girly element without going too over the top with the feminine feel.
Goals. When planning a clients' newborn session, I always ask what they would like to do with their images. Knowing whether their goals are to hang a particular image in a specific location in their home, or an album etc. really helps me plan the flow of the photo shoot. Our typical newborn client wants an album of all of the images plus some artwork to showcase their favorite pictures. This family has done a mix of both albums and artwork, but prefer images on their walls so that they can enjoy seeing them everyday.
Creating custom newborn sets and photography for our clients is something that is very close to our hearts. It is such an honor to get to know a family, especially as they grow and blossom into a family of five! We put a lot of love into creating images that we know are so meaningful to multiple generations!
We would love to get to know your family and capture images that you will treasure as well. Visit our website and give us a call at 310-391-4500 to start planning your baby's newborn portraits. Our professional photo studio services the Santa Monica area and surrounding Los Angeles vicinity.