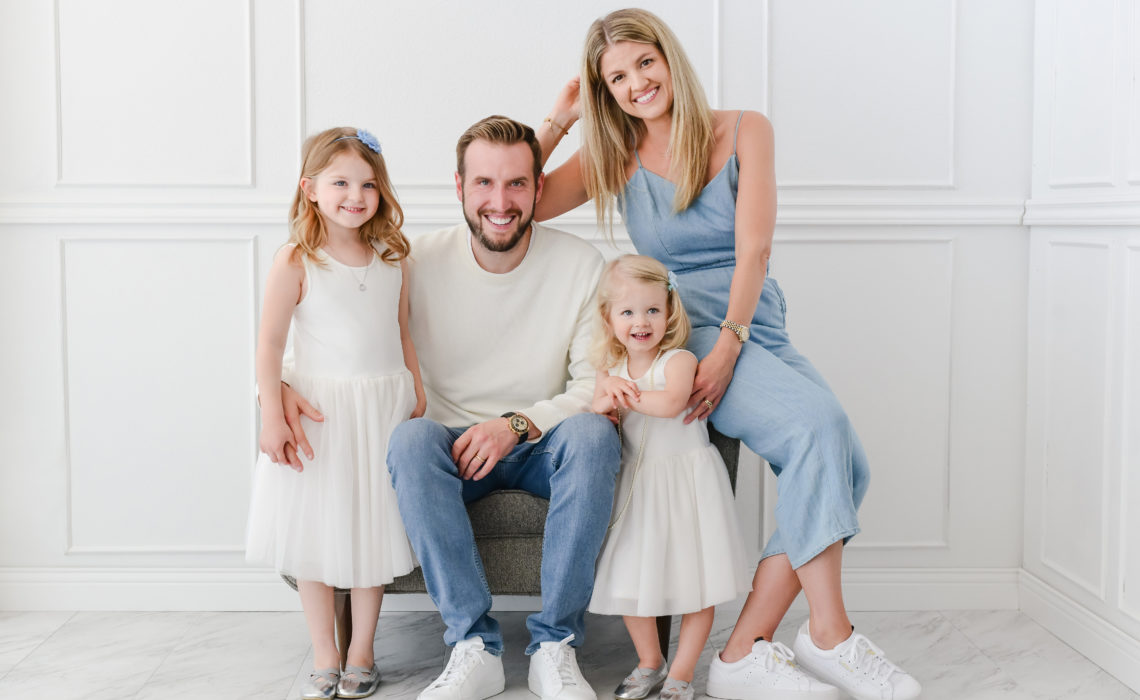 With most photo shoots, there is usually some kind of challenge, whether that be a fussy baby, a stubborn toddler, or a bored teenager. However, for this Santa Monica family photo session, everything was smooth sailing! Not only were the parents super friendly and easy-going, but these girls were precious! They were both so well-behaved, curious, happy and giggly! Having a super relaxed mom & dad helped too. So even when the girls were exploring the studio and wanting to play dress up in the middle of their shoot, they kept their cool. A lot of parents will get stressed that their kids aren't "performing" for their shoot. And our number one piece of advice we offer parents for a family photo session is..
Let kids be kids!
There's nothing a kid dislikes more than being told what to do. They want to be wild and free! And so we embrace it, and we play games to get them to "do what we want." And this leads to the most authentic and natural smiles. 🙂
We absolutely loved photographing this family, and the photos turned out incredible! Grandma even got to sneak in for a few! Check out a few of our favorites:
Custom Santa Monica Family Photo Session
For all family photo shoots, we customize the session to each client's taste and style. For this mom, she wanted a cozy & fresh coastal vibe. So we went with a fresh white room feel with a classic gray couch. We had the family dress in shades of white, cream and blue, and we loved mom's denim romper – she looked so cute!!
If you are interested in setting up a Santa Monica family photo session, give our studio a call! You can reach us at 310-391-4500 and speak with your photographer. We'll go over all the fun details and begin planning your custom session! Be sure to follow us on our Blog, Facebook and Instagram to see what we've been up to, or explore our YouTube page for more!