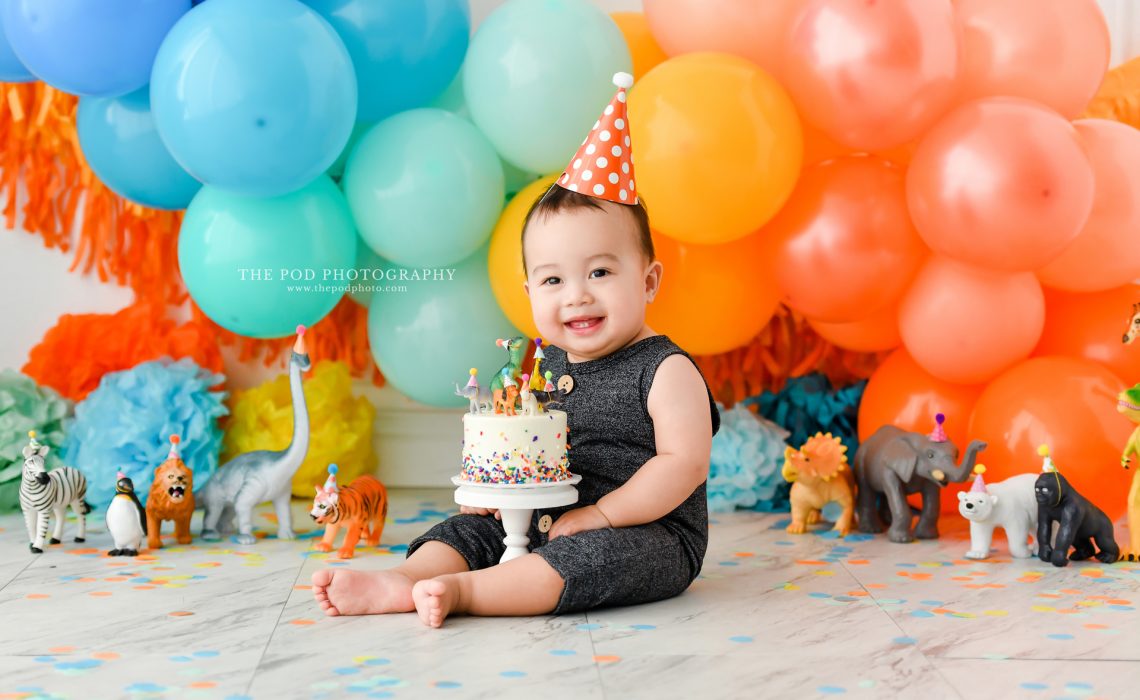 You've done the research, found our Studio, and booked your Cake Smash Session. Congratulations! Now we can get to the fun part: Preparing for Your Session! Here at the The Pod Photography, we provide everything needed for a beautiful and memorable first birthday photoshoot. You have full access to the props, decorations, and outfits that we offer at our Our Los Angeles based studio. Our First Birthday sessions also include a custom Smash Cake, designed to perfectly compliment your theme. With all of those details taken care of, here are a few things that you can do to prepare yourself and your little one for their Cake Smash Session.
Our Top Tips for a Successful Cake Smash Session:
Have a "trial run" cake smash at home with a cupcake. Get your baby used to the feeling of frosting between their fingers, and familiar with the taste of sugar!
Bring any favorite small snacks that they may have to the shoot. Cheerios or Puffs are the perfect snacks to hide on the cake. The snacks will grab their attention and it will look like they're eating cake on camera!
Bring a change of outfits for yourselves – you WILL get messy during the smash & splash portion of the session! You will be glad to have a spare set of clothes that you don't mind getting messy in.
Bring any favorite noisemaking toys, stuffed animals, puppets etc. We have several toys and puppets that we use to entertain babies, but sometimes these little ones respond more positively to their familiar favorites.
Try your best not to schedule any doctor's appointments for shots or have your baby's ears pierced within two weeks before the shoot. Stranger anxiety really sets in at this age and your baby may end up being scared of us during the session.
Check out the video below for a sneak peek at how our Cake Smash Sessions unfold:
If you're looking to book a Cake Smash Session, call our studio at 310-391-4500. Set up a consultation with your photographer and be sure to follow us on our Blog, Facebook, Instagram and Pinterest to see what we've been up to, or explore our YouTube page for more!