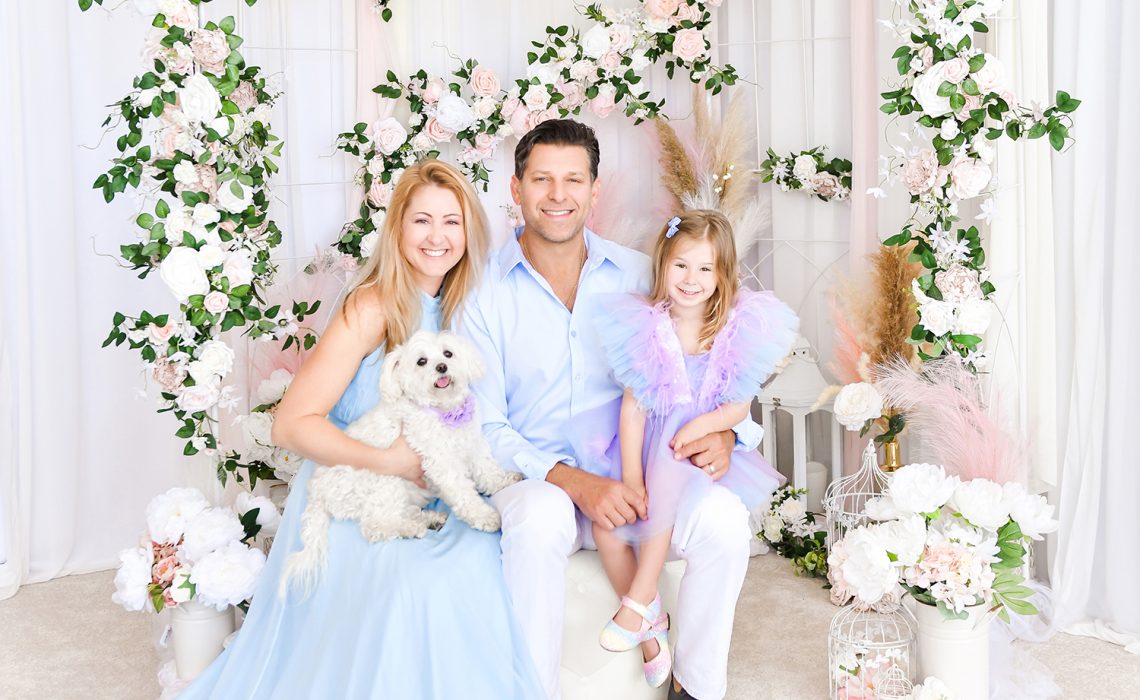 It's time for fresh new photos and Spring Mini Sessions! Our limited edition Rose Gazebo Set at our Los Angeles photo studio is perfect for Spring pictures. The lovely greenery on our set is perfect for Easter portraits of your child or the entire family. We have very cute easter baskets and other props to complete the styling of your photos. Many of our clients who are interested in Easter pictures like the idea of wearing formal attire. Want to show off your off your daughter's cute little Easter dress, lets do it in pictures! The Easter holiday is a nice opportunity to dress a little fancy to celebrate the season.
Mother's Day is another great opportunity to capture new pictures! Every grandma dreams of having beautiful pictures with her child and grandchildren. The Spring Set is a lovely backdrop for generational pictures that grandma will cherish forever. Our Spring Mini Sessions are the perfect quick and easy way to celebrate family and gift grandma the one thing she loves most: her family. Also, who doesn't love a beautiful mommy and me mini session?!
Dressing for the Mother's Day mini session set is really fun because anything goes! The family pictures chose to go formal and mix and match the colors purple and baby blue. This creates a harmonious color palate that is framed by the bold greens of the gazebo backdrop. However, casual attire is also lovely on this set. Jeans and a white top is a timeless look as well as picking darker green tones also complement the Easter mini session set. For more help on coordinating your family's outfits, visit our how to dress page
Give us a call at 310-391-4500 to schedule your family's mini session and visit our website for all of the info! Our studio is located in Los Angeles, CA.