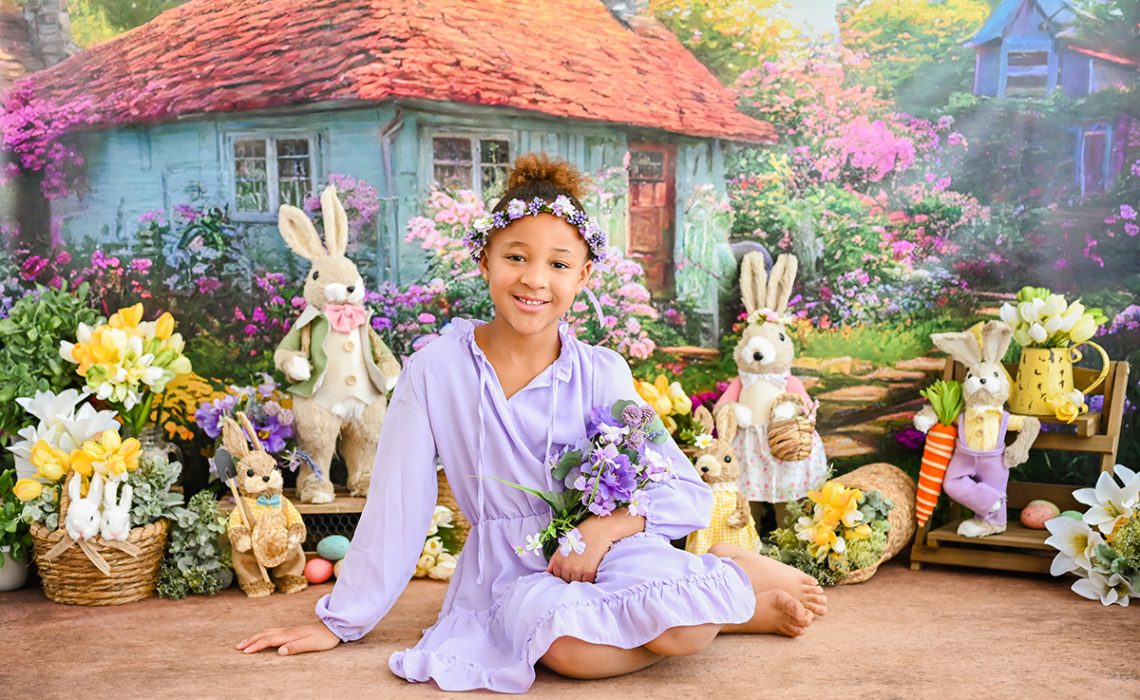 Spring is in the air at The Pod Photography's Los Angeles, California studios! The flowers are blooming, and the sun is shining bright! Our Easter Kids Mini Sessions are in full swing! For this year's set, we designed a beautiful Easter bunny cottage. The cottage has a vintage feel with lovely spring colors. Our Easter Kids Mini Portrait Sessions set contains gorgeous spring flowers, baby chicks, and adorable bunnies!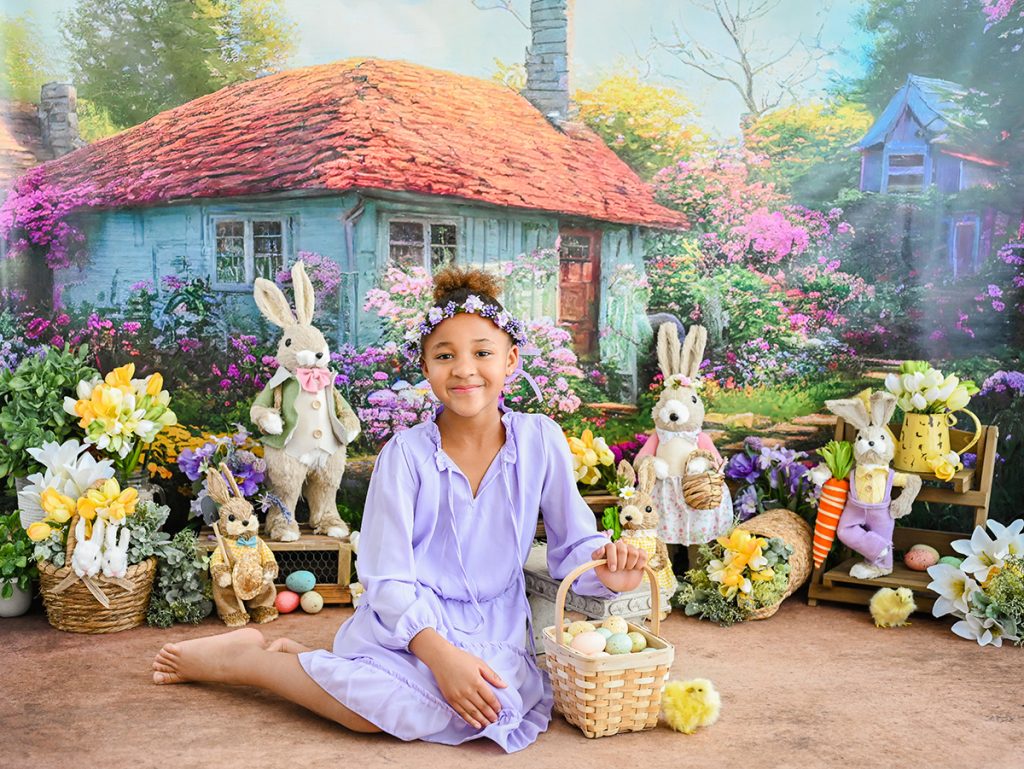 Easter Mini Portrait Sessions, Los Angeles
Easter is the perfect time to get springtime portraits of your children! Children love coloring and finding easter eggs. And, of course, the big event. The visit from the Easter bunny where they receive baskets full of yummy delights!
Our Easter Kids Mini Sessions are fifteen-twenty minutes long. The session fee is $450.00 for up to four family members, $350.00 for one parent and one child, and $250.00 for a single child (must be six months or older). For additional family members, it will be $50.00 each. Pets can be included for an additional fee.
Easter Outfit
In this particular portrait session, the outfit of choice was a purple Easter dress. A floral headband compliments her outfit. As a prop, we used an Easter basket full of colorful eggs and surrounded her with our happy bunny family! A floral headband compliments her outfit.
This image of cuddling a cute baby chick in her hands was one of our favorites. How adorable!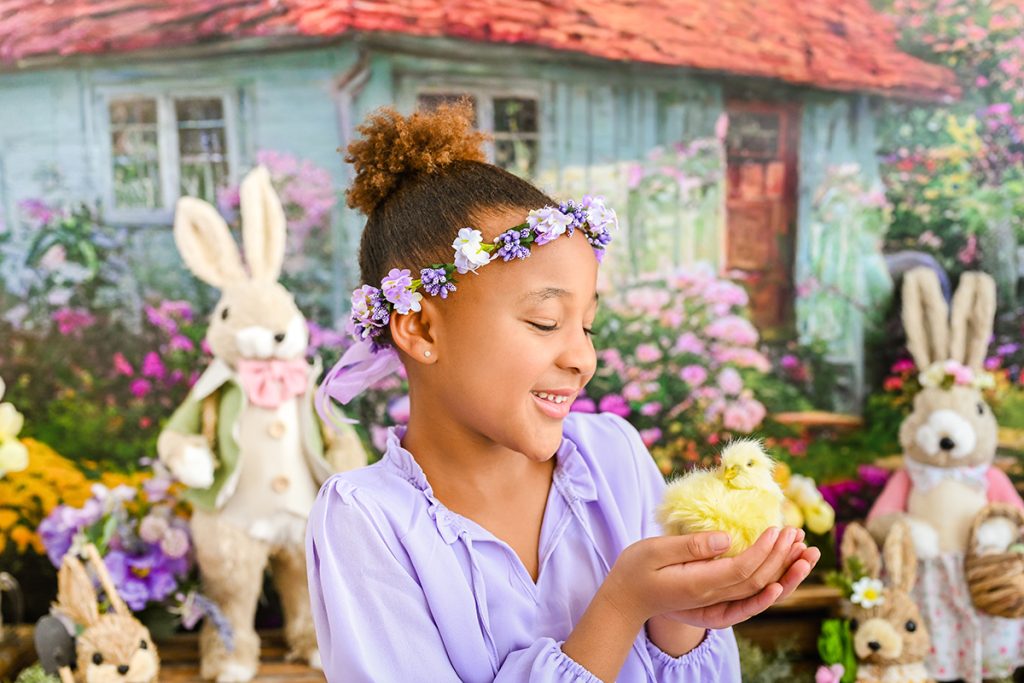 Turn your portraits into family keepsakes! We have a variety of heirloom products for you to purchase. Those products include unique albums, wall art, and digital prints.
Are you ready to book your Easter Kids Mini Portrait Session today? Give us a call at 310-391-4500 or visit our website! We are looking forward to having you in our studios.
If you have social media, please feel free to follow us on our Facebook and Instagram pages, where we share images from our portrait sessions. You can also find us on Pinterest and YouTube for more portrait inspiration. Read the blog and browse portrait examples!
Visit our website at ThePodPhoto.com for scheduling information and portrait inspiration, and meet the photographers here at our luxury studio in Los Angeles, California.