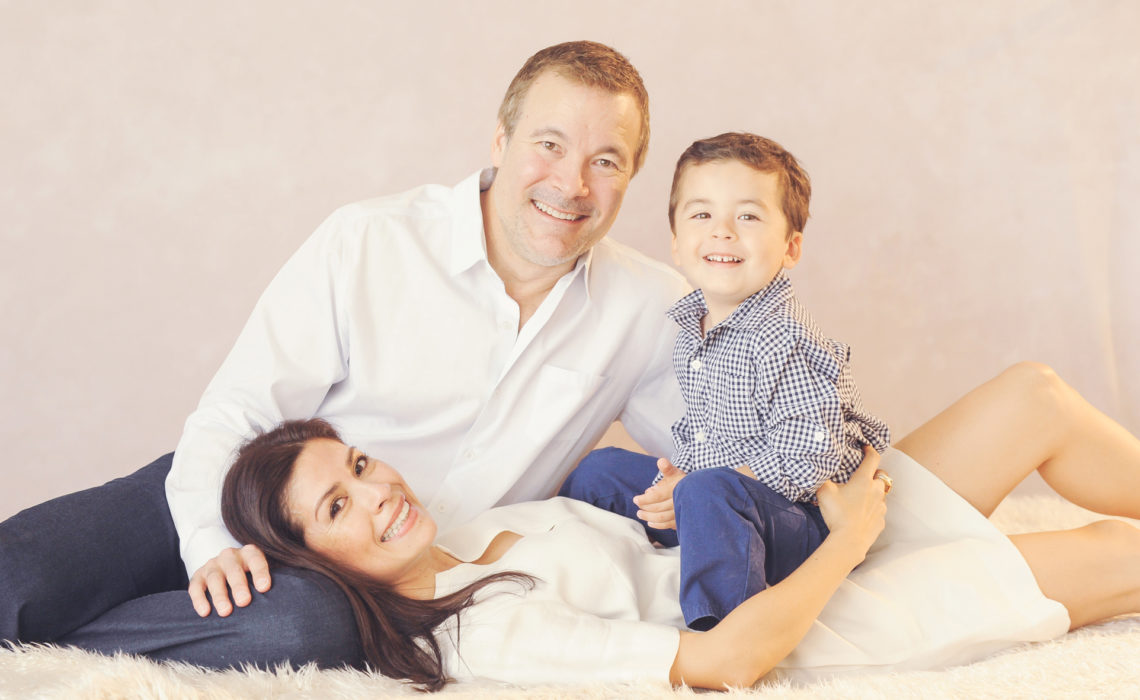 We've known this family since Drake was just a newborn baby, so it's hard to believe that three years have already gone by! But every time this family comes by to see us, we have so much fun. This year, they came in to celebrate Drake's 3rd birthday, so we wanted the session to be fun and playful- just like him!
One way to make a portrait session fun, is to let everyone just be themselves! When mom & dad are relaxed, it leaves room for kids to be fully self-expressed which makes for those fun, candid photos that mom is dying to have. Kids (especially toddlers) just want to run haywire and be silly!
Pod Tip for beautiful family portraits: Even if your child is being a little bit.. crazy.. just keep on smiling! Chances are, your little one is having a blast being wild and carefree, so as long as mom & dad keep smiling (either at the camera or at the kiddos), it looks amazing!
Another fun detail I love about this shoot, is the way everyone is dressed. When planning outfits for your family session, I love dressing mom & dad in neutral colors and letting the star of the show stand out in a pop of color! Drake's blue button-down and jeans looked so handsome for this session! After family portraits, we wanted to give Drake a special little set to document his birthday. We opted for a traveler theme and a cute little chalkboard – how cute is he holding it up over his head so proud!?
Birthdays are the perfect time of year to document your family's milestones. We see families from all over Los Angeles including Beverly Hills, Westwood, Brentwood, Santa Monica, Venice Beach, and other surrounding neighborhoods near our portrait studio in Culver City.