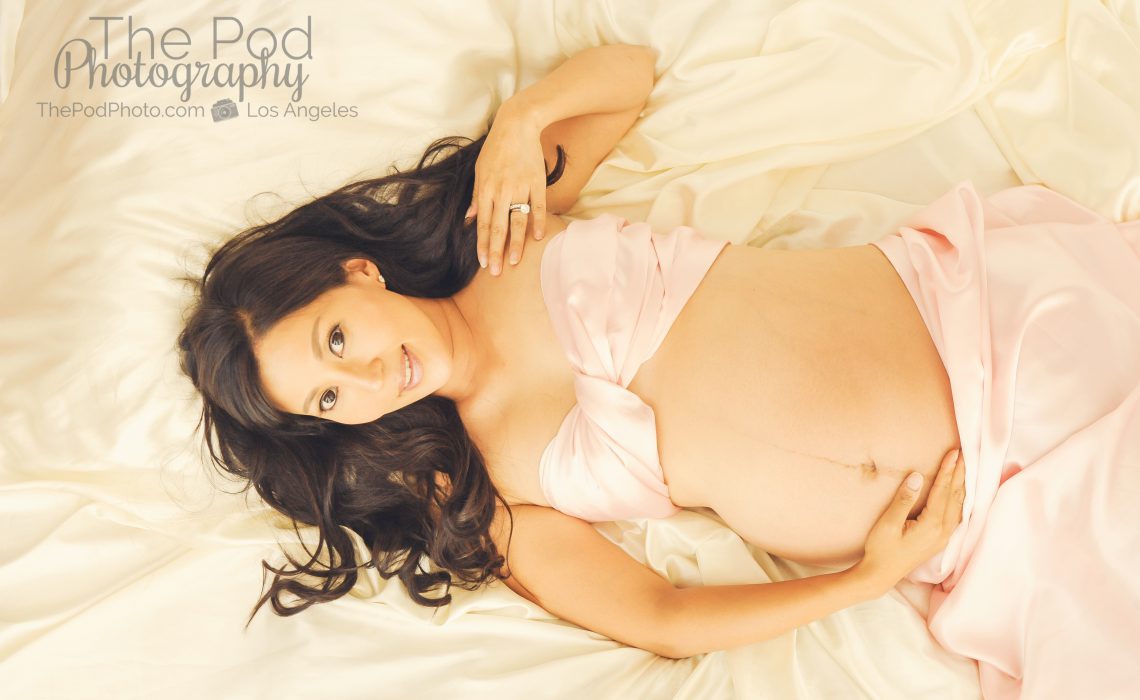 I feel like there are a few times in one's life where the rules just don't apply. At your wedding you can act like a princess, no one will think anything of it if you curse and scream while giving birth, and when you can be a grown adult but just want to crawl into your mother's lap and hear that everything will be okay.
I feel like maternity photography is one of those times in a woman's life that the rules don't apply. We often get very proper ladies in our Los Angeles photography studio who quietly announce to me that they want to be totally nude for their maternity portraits. I also can not tell you how many times I've been worried that I'd be arrested at the beach because my client wants to bare it all! Being nude, or showing at least your belly skin, go hand in hand with pregnancy photos. Celebrating your body, showing your skin – it's one of the few times in your life that it's not only okay but encouraged! Pregnant bodies are gloriously amazing and should have more songs written, paintings painted and of course photographs created of them.
This amazing mama was pregnant with her second child and she wanted some very classic photos of herself to commemorate her body. She looked so stunning in our flowy fabric wraps and maternity gown. I was having so much fun capturing her portraits that at one point she said "wow, I think that you are more excited about these photos than I am!" She was definitely an inspiration and I enjoyed losing myself in the art and beauty of her portraits!
Take a look at more of our maternity photographs on our website here!
Our Los Angeles photography studio specializing in maternity, newborn, baby and family photography. Give us a call at 310-391-4500 to find our more!