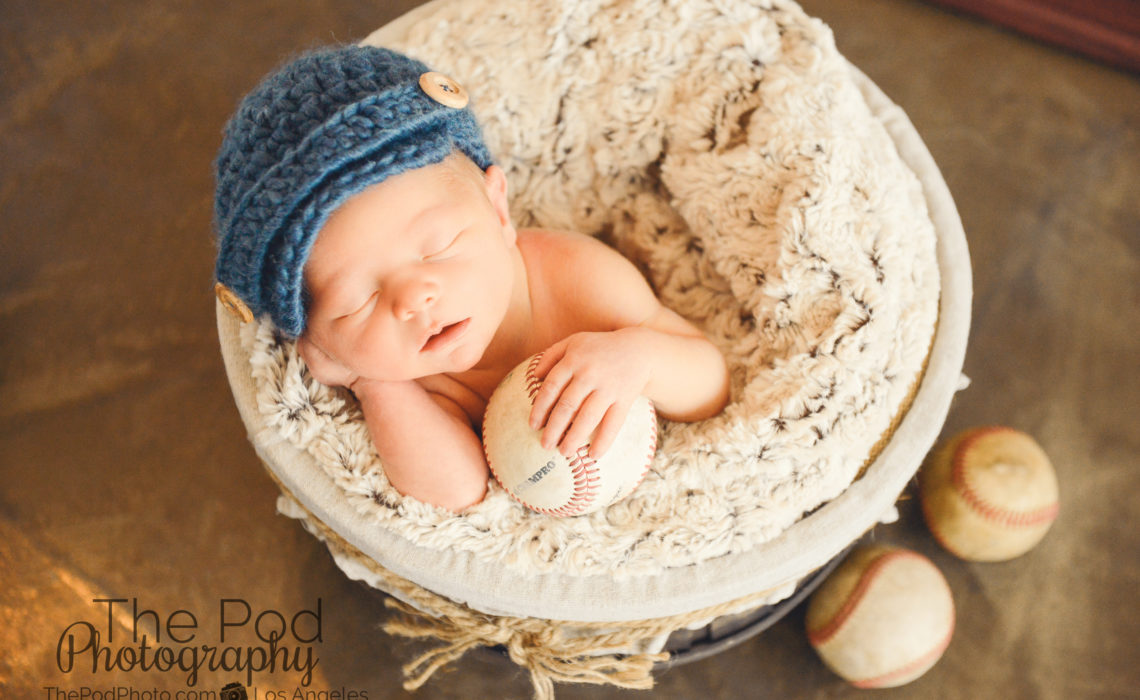 It's always nice to get feedback from our client's about their positive experience with our studio – especially when it's written on Yelp! This lovely family had this to say about their photo session at our studio:
"We just had our newborn photography session with Erika and were very impressed! Even though our baby was only 4 days old, Erika knew just what to do. She was able to get him to hold many cute positions and pose in many different sets. I chose Pod Photography because I loved their photos, props and sets. Their work stands out against the sea of newborn photography. Additionally, Erika and her team are very Client focused. They do everything they can to make sure you and your baby are comfortable and happy with their work. As a result, I highly recommend Pod Photography!"
This little boy was an absolute angel at his newborn photo session – and what cute styling his parents picked! They wanted a classic, minimalist session with lots of blues and neutrals. They still wanted their baby boy's photos to be a little cutesy – and so we used out words suitcase box and put a funny newsboy hat on him during some of the stat box pictures. Dad was also a baseball lover – so we incorporated some vintage baseballs into their setup as well.
Our photography studio services the Bel Air area as well as the Los Angeles area.  We specialize in newborn (5-10 days) babies (3 months to one year), kids, maternity and family portraits.  View our website for lots of pretty pictures of our work and give us a call at 310-391-4500 to talk about your family's special images.