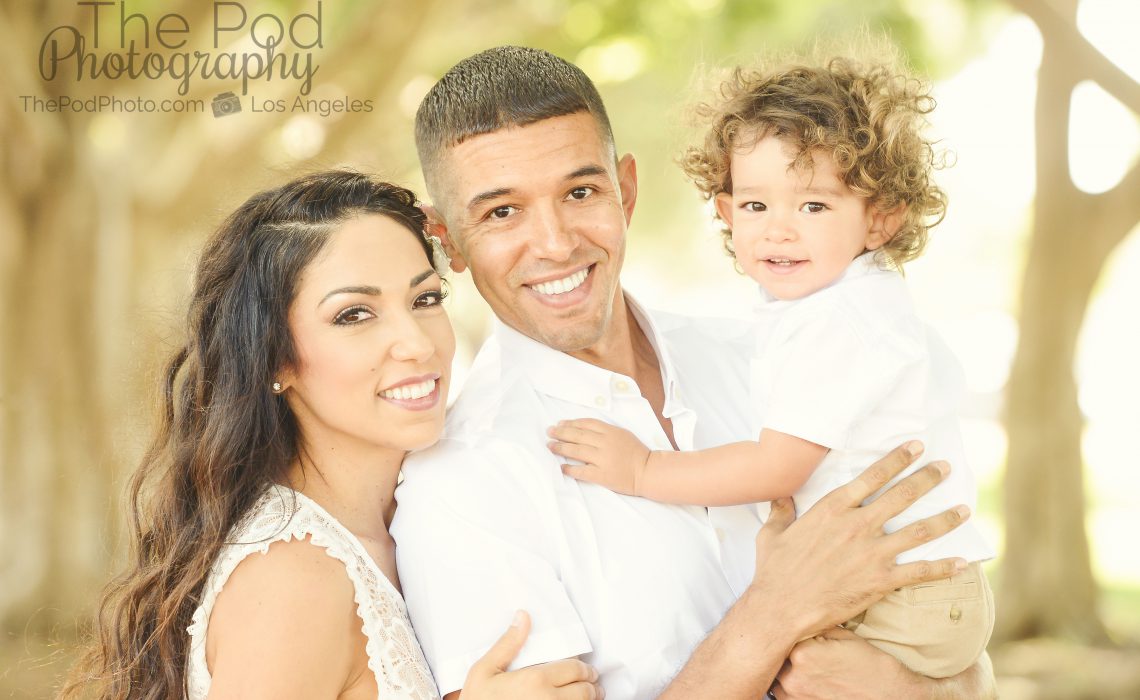 There's just something about a well-styled family that makes a portrait session so inspiring! And it makes sense – if you're spending the time and energy to invest in a professional photographer, you may as well go the extra mile to get your hair and makeup done, pick out a sexy dress, and get your boys all photo-ready!
We had originally planned to shoot in the studio and do different outfits and sets for Baby Preston, but about a day or two before shoot day Mom calls me to ask if we could switch to the park. And I'm so glad that we did! For two year old kiddos – especially boys – it can be very challenging to keep them interested in one thing or to stay in one spot. No toddler ever wants to be told "sit down, stay still, and smile at the camera!"
The trick with these little rascals is to just let them be themselves! Let them run around and be crazy, because that's where those authentic smiles come from. And the only thing to have Mom & Dad focus on is just to KEEP SMILING! Even if your little one is being a handful – just keep on smiling. In the split second that your little wiggle worm is being somewhat still, happy and looking directly at camera, 85% of the time, parents are captured in mid-command telling them what not to do. (This doesn't photograph well)
That's what I loved so much about this family. Not only did they look absolutely stunning and styled, but they knew how to just keep those smiles going from start to finish. To just laugh at every crazy little thing Preston was getting into (like deciding shoes were not necessary in the middle of the session), and embrace exactly who this little dude is at this age. The resulting photographs were just gorgeous!
Be sure to check out their behind the scenes video on our blog as well!
Interested in capturing your rambunctious little one's portraits? Let our experienced team handle everything for you! We are master smile-makers and know all the tricks of the trade in getting these little peanuts excited and having fun throughout the whole shoot!
Come visit our Beverly Hills portrait studio to begin planning your session today!