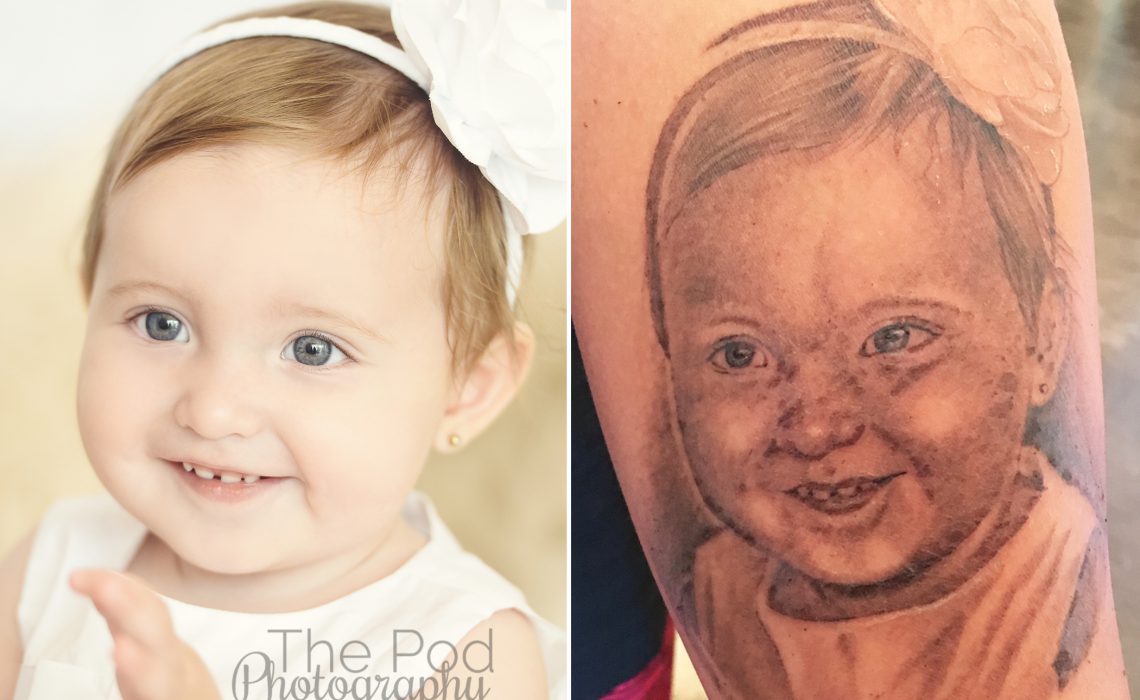 First Birthday Cake Smash Sessions are are always a blast to photograph, especially when the family is so much fun! This family was no exception! They were so playful, relaxed, and easy-going that it made capturing genuine smiles from Baby Kylie very easy! She showed off all different sides of her personality, but there was one photograph in particular that stood out as a favorite for them.
It was such a favorite that it actually inspired Dad to get a tattoo!
It was so cool to see a photograph that we had taken of Kylie's big milestone as a forever piece of artwork right on Dad's arm. We were even more excited that he had gotten it done at High Voltage in West Hollywood, and Kat Von D was actually in the shop that day! (I'm not going to lie, being from a small farm town in Michigan, I still get very star-struck when it comes to celebrities!)
Either way, famous tattoo shop or not, it's an amazing feeling knowing that we were able to provide the image that Dad now has as a forever reminder of his baby girl at this precious age. That is certainly one way to keep a photograph close to your heart!
Take a look at some other favorites from the session below:
Interested in capturing your family photos or your one-year-old? Visit our website for more details, and give us a call at 310-391-4500 to schedule your free consultation and begin planning your session!
Be sure to follow us on social media! Facebook, Instagram, Google+, Pinterest, and even YouTube to see our family films!