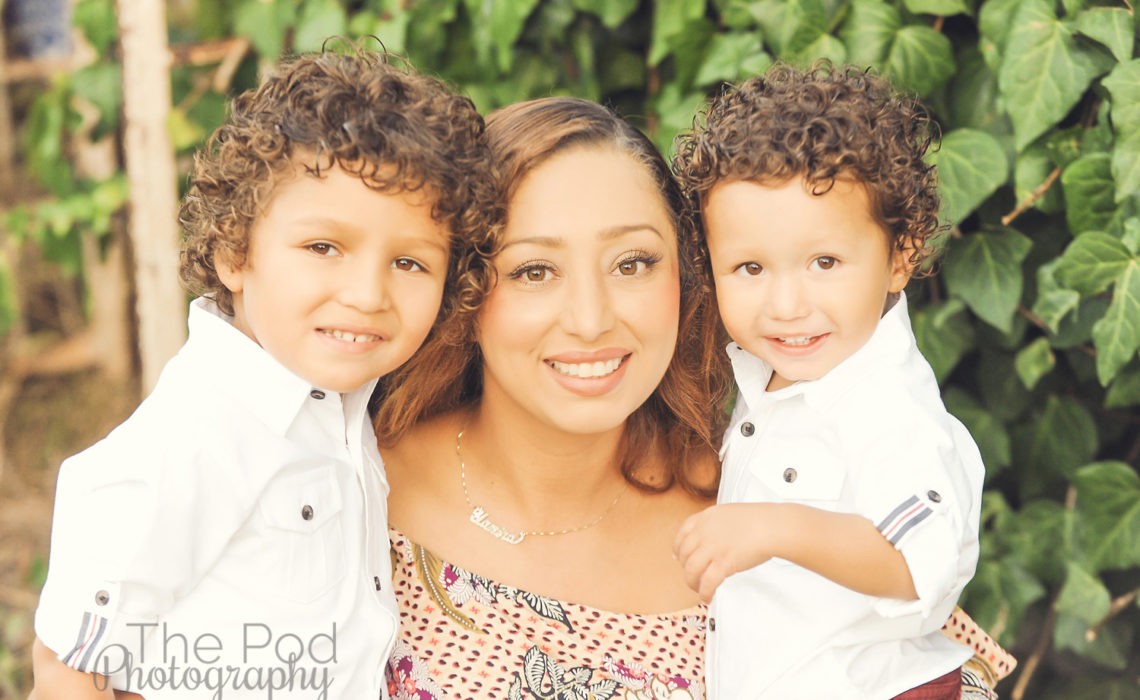 Four years ago, this lovely couple walked into our Los Angles portrait studio as excited parents-to-be and we captured their first maternity photo shoot. (Take a trip down memory lane HERE!) We were lucky enough to be there to document Baby Harout's newborn portraits, as well as his Curious George cake smash session. And then, about one year later, we got another phone call that this hot momma was expecting again! We took their family of three to the beach to document maternity session number two, and just two short months after that, we got to meet Baby Noah for his newborn photo shoot! Noah also came to see us for his nautical themed first birthday portraits.
Now, with this handsome boys being two and four years old, it was time for family photo shoot number seven, and we wanted to capture some playful family portraits to show off their fun personalities! The Venice Canals was the perfect location for them, and mom loved the artsty, romantic feel of this popular Los Angeles location. The eclectic flare and variety of architectural styles mixed with the lush greenery at this location makes for very dreamy photos. We absolutely love how they turned out, and even more so, love watching these little ones grow up so fast! Take a look at some of our favorites from the session:
Our Los Angeles family photographer shoots both in the studio, as well as at several different Los Angeles locations such as The Venice Canals, Playa Del Rey Beach, The Santa Monica Pier, Culver City's Veterans Park, Temescal Canyon, and more. Contact us at 310-391-4500 to set up your consultation and begin planning your session!