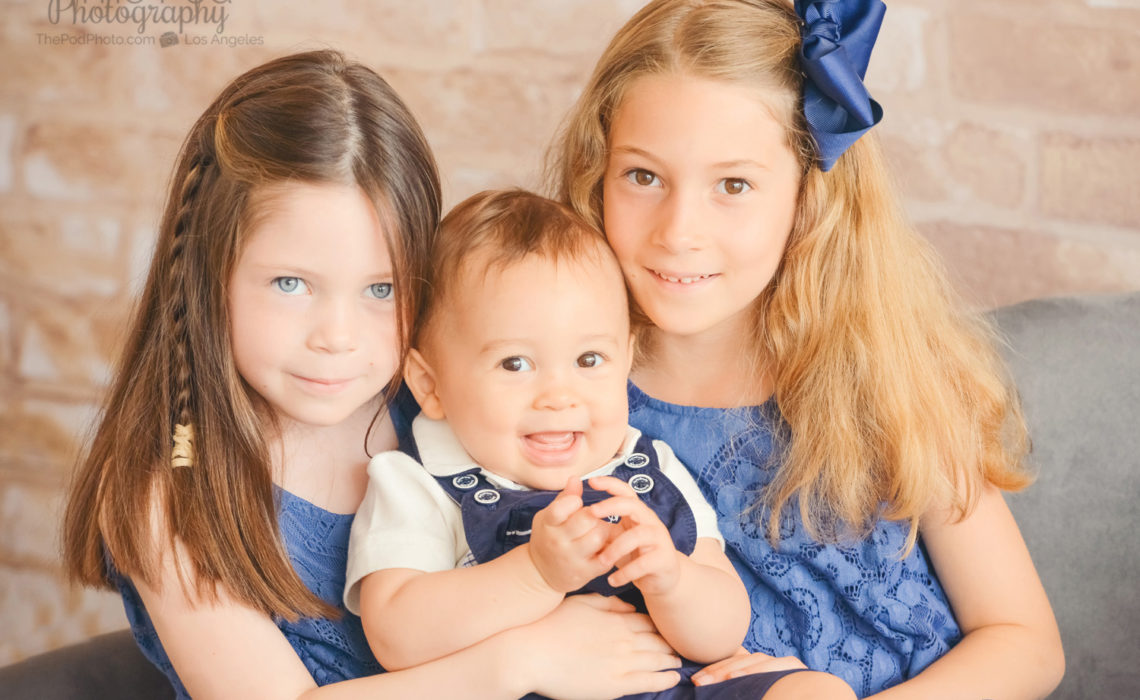 Photographing families isn't always the easiest thing in the world, but knowing that we leave families feeling truly captured in this moment of their life, is so incredibly rewarding!! And when they leave a lovely Yelp review sharing about their experience with our photography studio near Brentwood, CA, it just makes all of the peek-a-boos, tickles and silly songs we sing so worth every second.  Here's what one mom had to say recently about her family photo session with us:
Our family shot photos with Leah and had such a great experience. She and her assistant really brought out the best from our three children. They are totally set up to work with kids! We did a studio shoot and loved the choice of background.
The absolute best was the individual shots of our baby boy. We used the most adorable airplane props.
The pictures are gorgeous. Thank you Pod Photography. We will be using you again in a few years!
We absolutely loved photographing this Brentwood Family and their three adorable children.  Often times, with larger families like this, it can be more challenging to get everyone looking perfect and smiling all at the same time, but luckily, these two big sisters were so well-behaved and such sweet girls that it was easy!  They loved helping their little brother smile and have fun during the photoshoot.  We can't wait to see them all again!
Give us a call at our photo studio at 310-391-4500 to set up a consultation with your Brentwood photographer and be sure to follow us on our Blog, Facebook, Instagram and Google+ to see what we've been up to, or explore our YouTube page for more!