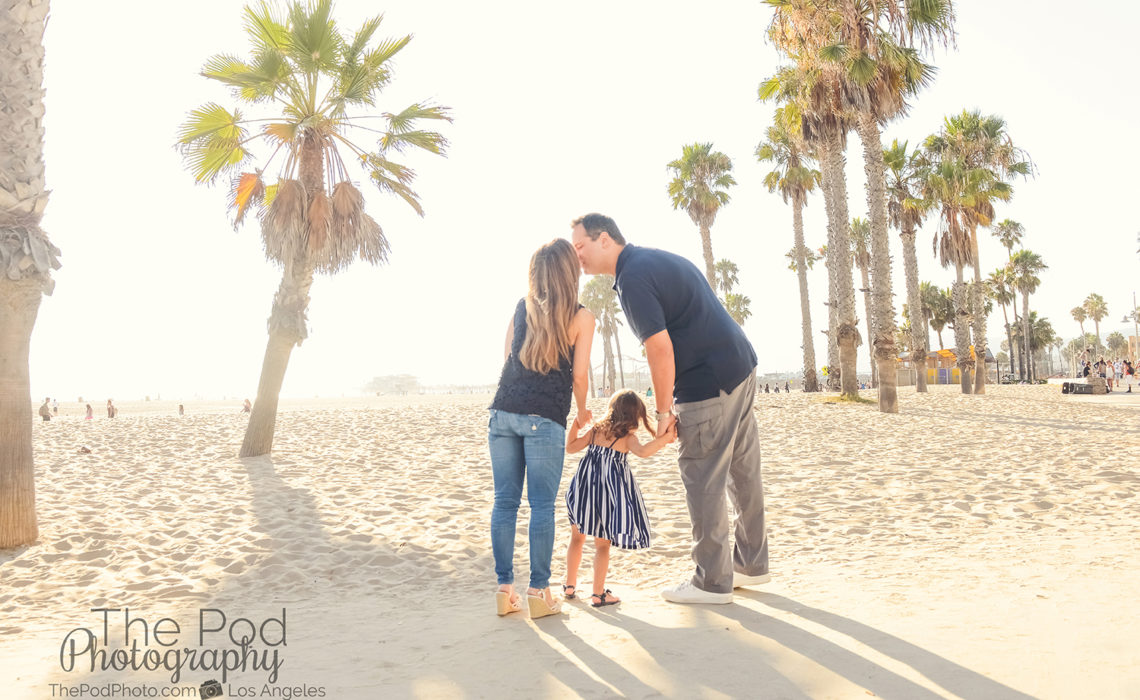 This lovely family comes to us each year for their family photography, and each year we try to pull out all of the stops for them! They are big fans of the ocean, plus they like a little bit of an urban feel to the images… so each year we brainstorm together on a unique location for their annual family photography Westchester, California.
This year, we came up with the Santa Monica boardwalk and a starting point of Casa Del Mar Hotel. This location is close to Westchester, CA but is so totally different than anything you will find there. The hotel was perfect because it gave us the urban feel that the family was looking for. There are beautiful vintage brick walls and big planters that added a lot of texture to the background of the images. My favorite way to shoot when we are on location is to take a few pictures in one spot, then walk to a new spot, shoot a little there, and just keep the pace going. This way there is a lot of variety in the family's pictures plus it keeps the mood fun and upbeat.
We prefer to keep our photo sessions with kids and family clients to about 45 minutes to an hour when on location since A. If you haven't gotten it by then you never will and B. Kids get tired of being told where to stand, what to do, how to smile and they get over it pretty quickly. Our philosophy with kids in general, but especially when we are out in an outdoor environment, is to let the kids have fun.  During this family's photo session we played games with the little girl, had her run around and made her feel like we were all just hanging out and having a good time as opposed to posing her for pictures. This, we have found, is the best way to capture candid, fun images of children that showcase their true personalities.
After the hotel, we headed to the beach for a little Southern California vibe with sand and palm trees on the boardwalk. That's when we really let this little girl play and have fun – we had her sneaking up behind her parents, running, jumping and just overall being a kid. I think that her joy had all of us laughing and having a great time – the perfect recipe for great family pictures 🙂
Contacting Your Professional Family Photographer
Although we specialize in family photographer Westwood we love to venture all over town for our client's pictures.  Whether is an in-studio or on location that you are looking for – give us a call at 310-391-4500 and visit our website: www.thepodphoto.com for more information about our family photo services.