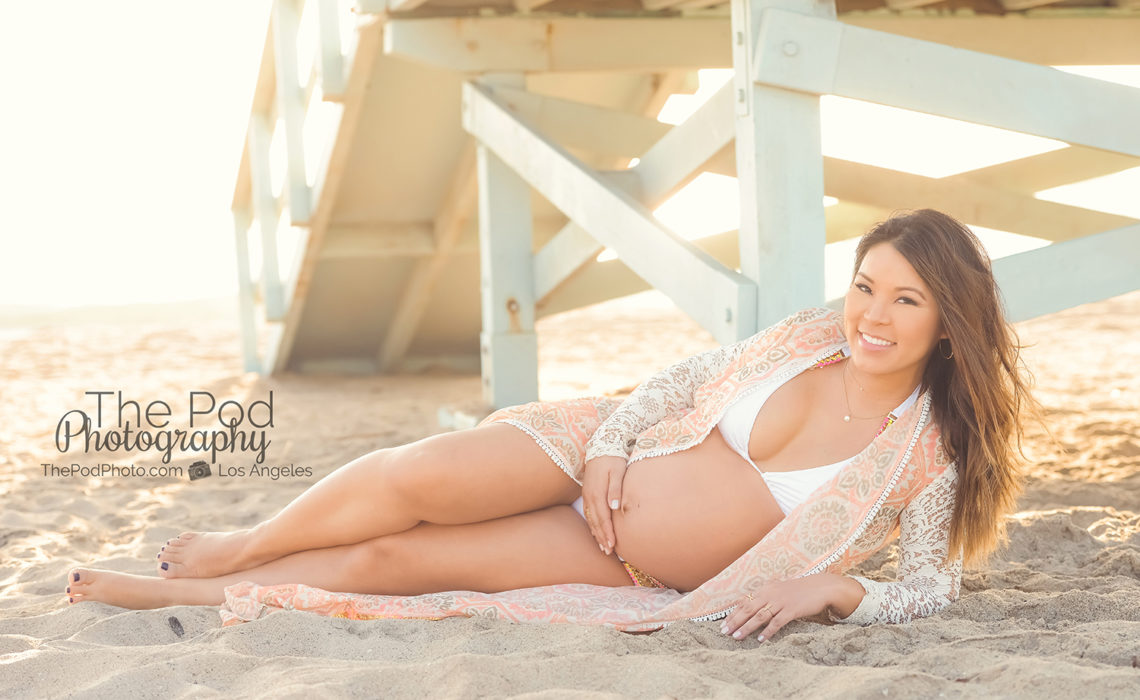 Here's the thing about being pregnant – we sometimes forget how sexy we women look when expecting! It's easy to dwell on the swelling, the veins, weight gain and feeling sluggish, but it's important to remember what a miracle our bodies are! This is why our professional maternity photographers love capturing empowered maternity pictures of our clients.
This lovely mama came back to us for maternity and newborn pictures of her second child. We met her a few years ago when her son was born and documented his newborn photos at our studio. This time, our inspiration was the beach and embracing that fun, free Southern California lifestyle. Unfortunately her hubby couldn't make it so we ended up doing a lifestyle mommy and me pregnancy shoot with her son instead.
The day of the shoot we were blessed with gorgeous weather at the beach. People who don't live in Los Angeles sometimes think that the weather at the beach is warm all year round, but let me tell you that in Fall and Winter it most definitely is not! Even on Summer days around sunset it gets pretty chilly and windy in Redondo Beach where we often shoot.
For the outfits, we had a bit of an ambitious shot list. Generally for a beach maternity photo shoot we select one or maybe two different outfits. Since there is often nowhere to change, most women don't love to change their clothes at the beach. This time, though, this expecting mama loves so many of our outfits that she wanted to do three changes. The final results of this Redondo Beach maternity photography were absolutely stunning and we had a blast capturing the pictures!
Our professional pregnancy photographers are experts at capturing amazing photos of your belly. Give us a call at 310-391-4500 to start planning your photo session, and visit our website www.thepodphoto.com to see more of our maternity photography!