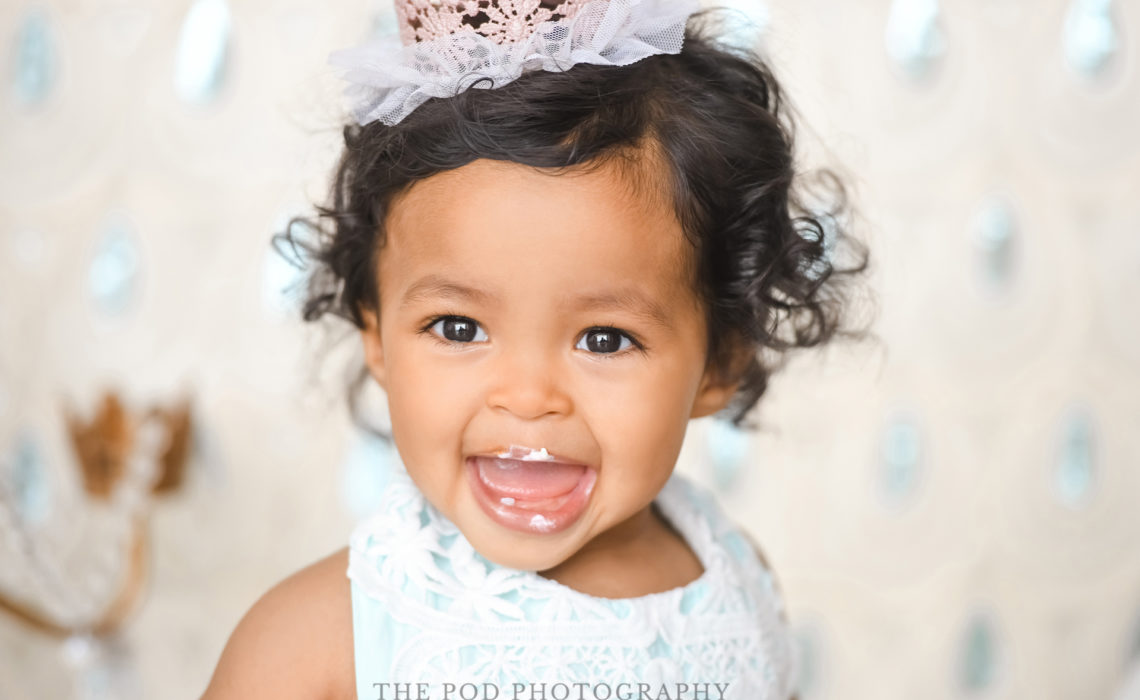 Best Beverly Hills Cake Smash Photography Studio
It's two months away from your baby's first birthday, and you've started on your research!  You've searching up and down, high and low, good and bad for the best Beverly Hills Cake Smash Photography studio.  You've seen endless amounts of cake smash photos all over Pinterest and Etsy.  Hundreds of different themes..  How do you choose?!  Well, look not further!  The Pod Photography is here!!
Being in business for over a decade, we know every little trick to give you unforgettable images that you will absolutely LOVE.  Plus, we help you every step of the way.  Together, we will plan out the color scheme, style of cake, outfits, accessories, backgrounds, and more.  Our job is to make your job easier!  And for this little girl below, her mama knows it!  Before beautiful Miss Jade was born, we photographed her big brother for all of his milestones.  Newborn photos, six months, one year, and several family sessions along the way (take a trip down memory lane here).  And we thought big brother was such a cutie!
But Jade came pretty close to one-up-ing her big brother!  She was ALL smiles for her Beverly Hills Cake Smash Photography session with us.  We could hardly stand this much cuteness in one session!
Planning a Beverly Hills Cake Smash Photography Session
It is kind of true what they say, that girls get to have all the fun!  I mean, is there anything better than sparkles, glitter, sequins, pearls, lace, crowns, chandeliers, flowers….?  So with all of that cuteness, how do you decide what to use?  We say all of it!  So we did.  🙂  For this Beverly Hills Cake Smash Photography session, we threw in every ounce of girliness into her session.  And the results?  Stunning!  The soft pinks and minty blues were perfect pastel pops of color against the creams and golds.
Interested in having your baby's big milestone captured?  Give us a call at our Beverly Hills Cake Smash Photography studio at 310-391-4500 to set up a consultation with your photographer!  Be sure to follow us on our Blog, Facebook, Instagram and Google+ to see what we've been up to, or explore our YouTube page for more!