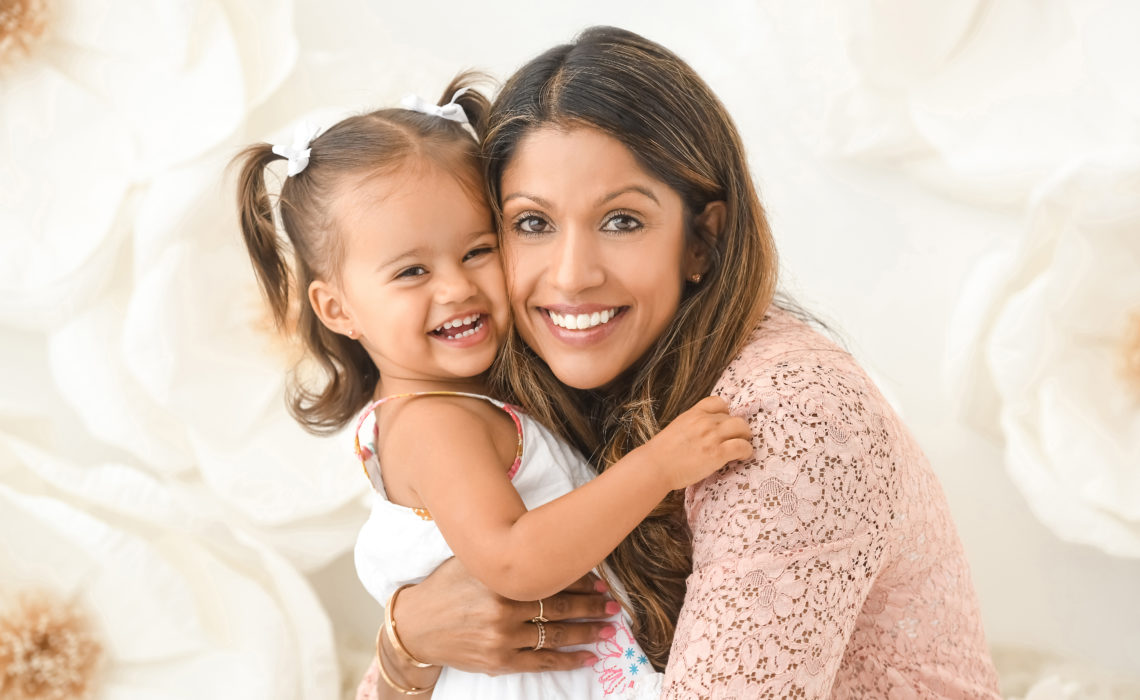 Holiday Family Photos
It's that time of year again!  The seasons are changing and the weather is finally cooling down here in Santa Monica.  Which means it's time to start thinking about Holiday Family Photos!
It may only be October, but just like every year, the holidays will be here before you know it!  You'll be asking yourself, "where did the time go?"  So get ahead of the game this year!  Check off Holiday Family Photos from your to-do list early and save yourself from the rush and stress of the season.
What's your Style?  Formal Holiday Family Photos?
Every year we build new sets here at our Santa Monica studio.  For this year's Holiday Family Photos, our "Vanity Set" is the perfect setup for a more formal style.  A lot of our clients like to get dressed up really nice – especially for their holiday cards.  This background goes really nicely with all formal wear and ANY color scheme works great!  We love that this family below dressed in formal black, but then their baby girl stood out in a pop of pink!  So cute!
Or Casual Holiday Family Photos?
If the formal look is not for you, or you're looking for something a little more "everyday," we can absolutely create that too!  For Holiday Family Photos that are a little more relaxed, classic white is a nice background option.  Our Santa Monica photography studio even has a comfy bed, blankets and pillows to lay on.  The feeling of the images are like you're at home playing.  🙂  For these mommy and me shots, we even added a little texture with these Pottery Barn flower graphics!
You can also check out our limited edition Holiday Sets & Specials!
Give us a call at 310-391-4500 to set up a consultation with your Santa Monica photographer.  Be sure to follow us on our Blog, Facebook, Instagram and Google+ to see what we've been up to, or explore our YouTube page for more!