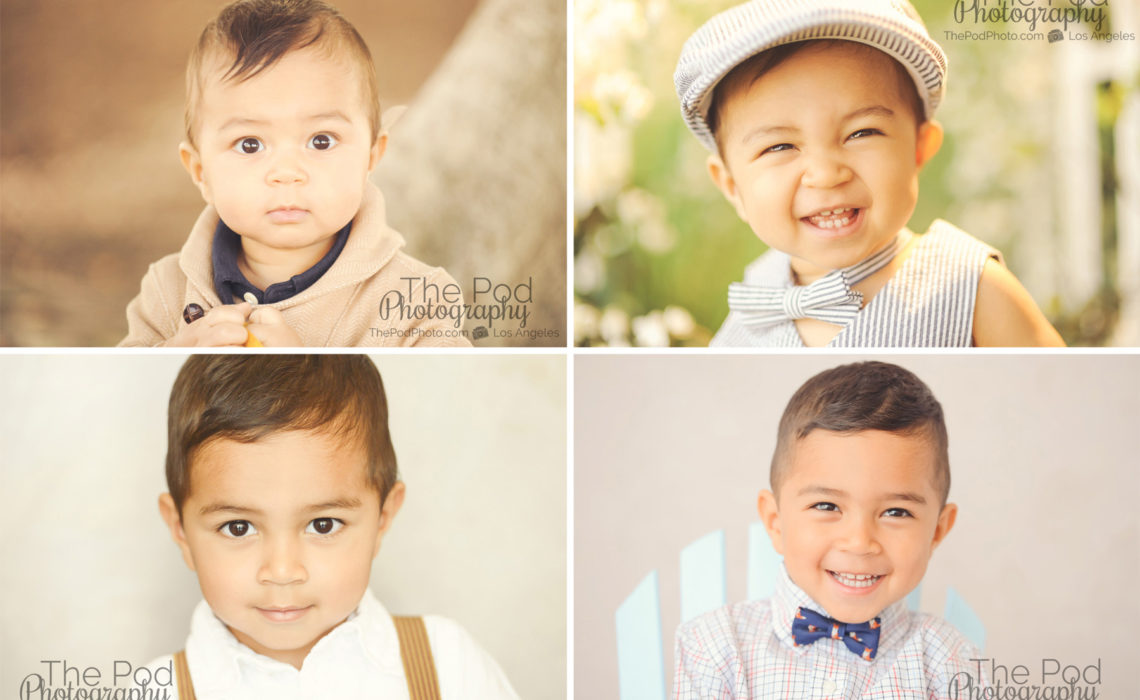 The best thing about photographing babies, kids and families here at our Manhattan Beach portrait studio, is getting to know families over the years and watching their little ones grow!
Three years ago, we met Baby Derek during a gorgeous family photoshoot we did at Veteran's Park, one of our favorite locations to photograph kids, and now we get to see this little peanut every year for his birthday!  We've fallen in love with this kid and all of his expressions, but my favorite expression of his is his moody model face.  Every single time mom comes back to the studio for her Ordering Appointment, we both go ga-ga over this handsome little man and these serious expressions he makes.  I took a little trip down memory lane to showcase this little guy over the past few years:
But what I love seeing more is just what a big boy he has grown into!!  Each and every year, Derek busts out his little "GQ" posing for us and it is just too darn cute.  I mean, come on with the hand in his pocket!
And as much as we love Derek's moody expressions, don't be fooled!  This little man busts out HUGE smiles for us each and every time he comes to visit us at our Manhattan Beach photography studio.
We can't wait to see Derek next year and watch as he continues to grow and develop his sweet personality.  And we'll be proud to know that we were the ones who took his first baby portraits the day he makes it big in the modeling world!  🙂
Interested in having your little one photographed by our rockstar team?  Give us a call at our Manhattan Beach studio at 310-391-4500 to set up a consultation with your photographer and be sure to follow us on our Blog, Facebook, Instagram and Google+ to see what we've been up to, or explore our YouTube page for more!